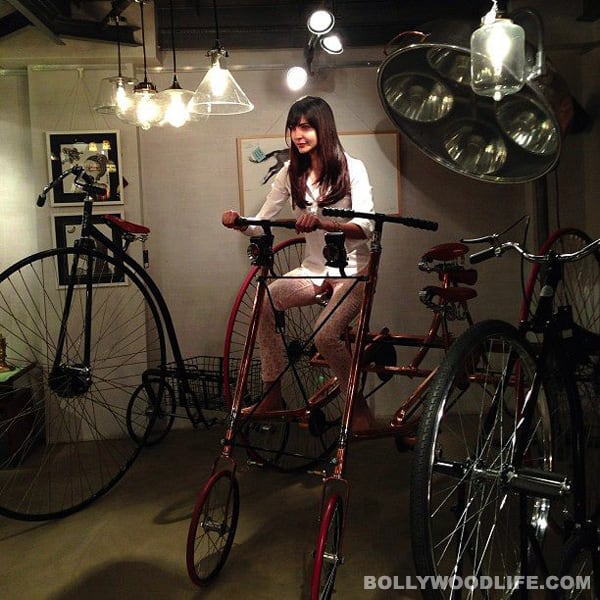 The skinny babe seemed to be having the time of her life as she took some time out to go on a crazy ride in an old-fashioned bicycle
Anushka Sharma has confessed in her earlier interviews that she's quite a tomboy. And of course we have seen her play football with Army guys in Jab Tak Hai Jaan with amazing vigour, haven't we? So bringing her street smart self to the fore, Ms Sharma was spotted posing on this uber cool bicycle recently. She posted this picture on photo sharing app Instagram. We think she looks like an absolute doll. Those adventurous fringes, the casual white shirt and the stylish leg-hugging pants sported by Ms Sharma make for a picture perfect image.
Although we love A's look, what's really hogging the limelight is the vintage vehicle. Imagine the kind of chaos that would take place on the roads if the babe actually rides that mean machine on the crowded streets of Mumbai. Well, we will be awestruck, the guys will go weak at their knees and the paparazzi will go all ballistic. Phew!