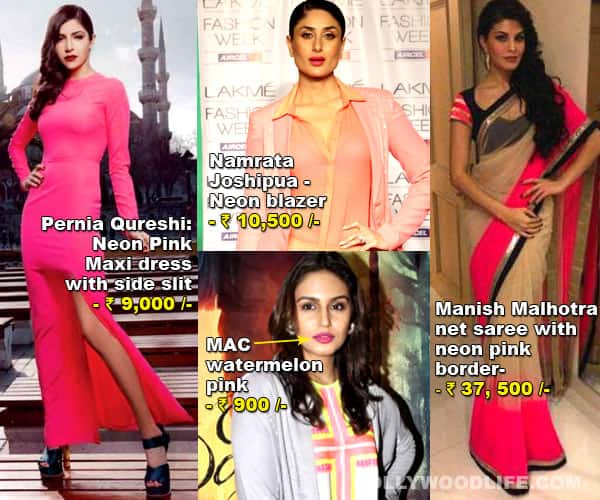 Bright colours are always an absolute delight to wear, but there's something about neon pink that makes these Bollywood babes go crazy 
From a pop of vibrant pink on the lips to a bit of this electrifying shade as a thick border on a saree, Bollywood babes are incorporating the hue generously to create a statement. These colours serve as the perfect way to create a nice mix of funky and stylish. If you style lovers have noticed, a vibrant neon pink lipstick brings about a different kind of a glow to your face.
But pulling it off is not everyone's cup of tea. Although you could put an end to the interminable winter gloom by sporting these happy shades, you need to make to make sure you don't make a boo-boo.
Anushka surely has the confidence to wear an all-neon maxi and take amazing style pride in that thigh-high slit. Jackky, on the other hand, keeps it traditional. Huma resorts to a nice refreshing lip colour and we tell you the best brand you should try when it comes to the same shade. Since we are blown away with the way these chicks are using pink – here are a couple of style options you must try…