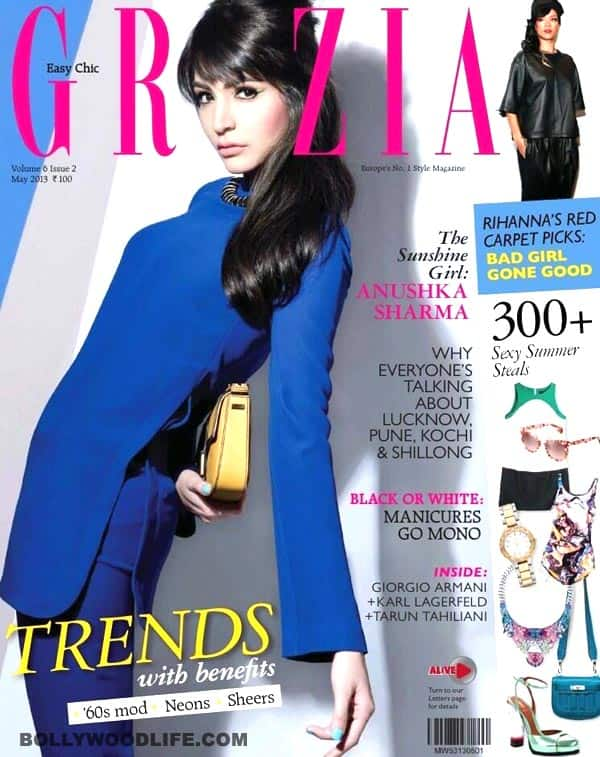 Watch the Jab Tak Hai Jaan babe showcase her naughty, sexy and absolutely uninhibited side in this exclusive video
We simply luvvvv Anushka Sharma! The gorgeous star with long limbs, stunning face and an enviable figure is an object of desire of boys, men and even some galz..ahem ahem. Recently, we spotted the 24-year-old shooting for the renowned fashion glossy, Grazia. So impressed were we with Sharma's killer ada that we could not help but get desperate for the behind the scenes video of the shoot.
So here's Anushka slipping from one jhatak outfit to the other with amazing ease. She preens, plays and poses before the camera much to the photographer's delight. Her infectious energy and charm just makes us stare at her forever. Take a look at this video and tell us if you too have become a victim of Sharma's subtle sensuality and oodles of playfulness.
[jwplayer mediaid="215721″]