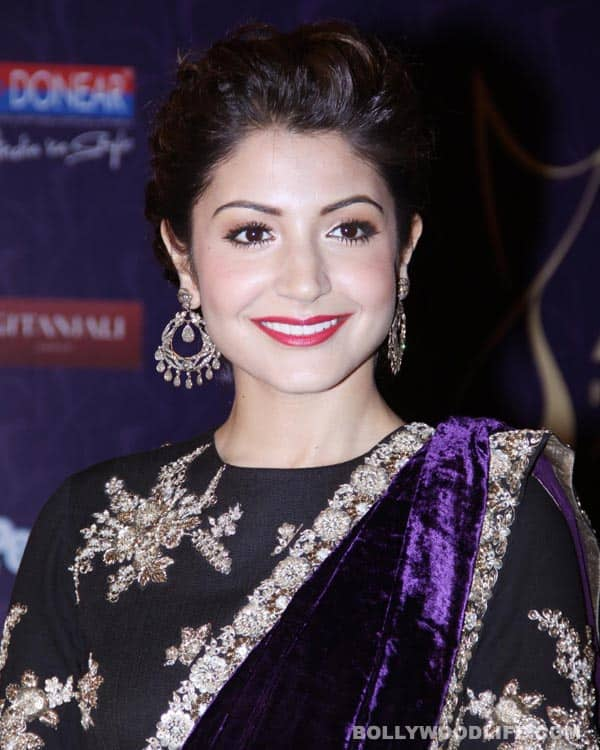 The Band Baaja Baaraat babe has been busy shooting with Shahrukh Khan and Katrina Kaif for Yash Raj's still-untitled film in London. But it seems that after the wrap up, SRK and Kat get busy with their respective families, leaving Ms Sharma behind, alone and confused
We wouldn't be surprised to discover that Ranveer Singh received an SOS call from Anushka Sharma, asking him to fly to London ASAP and spend some quality time with her. After all, the pretty babe was alone in London once the shoot of her new film with Shahrukh Khan and Katrina Kaif was done for the day, since both her co-stars have homes and family in the city. Although Ranveer and Anushka don't seem to be quite prepared to make an official announcement about their relationship yet, we don't rule out the possibility that the two pretty much resort to each other in times of dire need. Now if this is what actually happened, we are sure Ranveer was hopping with joy and jumping around with excitement after he saw Anushka's name flashing on his phone.
We don't know if Ms Sharma finally found a partner in crime to make the most of her post-shoot holiday, but again it's hard to believe that a pretty chick like her was short of company. Well, in that case, any smart and hot takers?