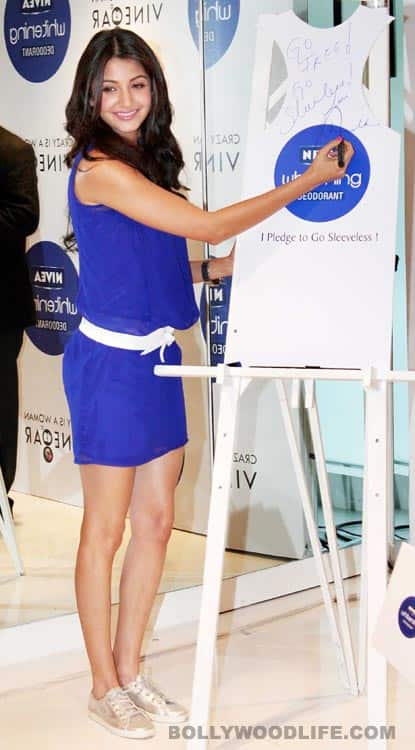 skip advertisement
But did she do it on purpose?
Anushka Sharma happily posed for the shutterbugs while at an event. But we couldn't help staring at her panty line and belly button peeking out from the oh-so-transparent blue dress.
Although a closer look revealed that the lady had supposedly taken ample precautions by wearing a printed inner under her dress. But can't say it helped much. Right? And as the evening progressed, a bit too much got revealed.
Dear Anushka, after this incident we can only say – don't underestimate the lighting. And next time you wanna go transparent, please do so with adequate care. But mind that only if this peek-a-boo incident wasn't intentional. Wink, wink.
Photos: Yogen Shah