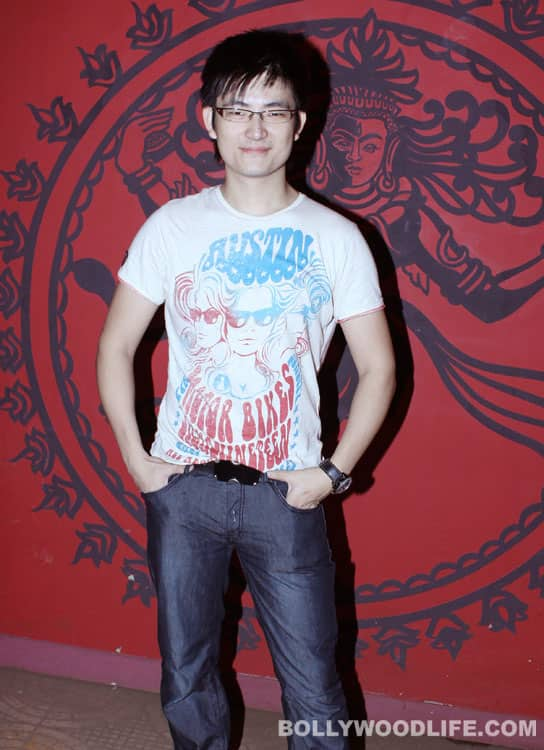 Badmaash Company actor Meiyang Chang has tried his hand at everything that's creative, till now.The geek aka the qualified dentist talks about multi-tasking and being a part of the industry…
Not everything is meant to work in this precarious industry. If one option stops working, you have to create another one for yourself. And that's what Meiyang Chang, the Indian Idol 3 finalist who made his appearance in Yash Raj's Badmaash Company has been doing. The young actor apparently was approached for a movie based on the China-Tibet issue, but the project has been shelved for some reason. Hurdles like these haven't stopped him from trying to be a part of Bollywood. He is dancing happily to groovy tunes on Jhalak Dikhhla Jaa (JDJ) and opening up (maybe) more avenues in the process.
Talking candidly about the movie on the China-Tibet issue, he says, "I would have loved to be a part of it. I don't think anything is happening on that front as such. Once Anurag Kashyap is back, I would discuss it with him."
Whether it's blushing in Madhuri Dixit's presence or performing on an unconventional tribal number, Meiyang has done most of it on JDJ. On asking about the chemistry he shared with the participants on the show, he replies, "My chemistry with everyone was good. Krushna especially was hilarious, every time the camera panned on him, he made funny faces. I also liked Akhil because of his straightforwardness."
Chang has unabashedly said that his favourite judge on the show was Remo D'Souza. Wonder how one could manage to ignore beauties like Madhuri and Malaika… "My favourite judge was Remo. In spite of all the fame he has achieved, he came across as a very honest and modest person. If you put a lot of big people in front of me, I will always choose the one who comes across as very modest to me," he says earnestly.
Meiyang confesses that he has to be a little more proactive so that the offers start pouring in. The actor who has been juggling many roles, says, "Singing and acting excite me a lot. Both are very different. One brings instant gratification and for the other you have to work for months. Movies are better as they bring you a lot more recognition at one shot which even singing and television can't. Both are beautiful creative processes. I don't think I would want to choose from any of them."
Recollecting the fun he had while shooting for Badmaash Company, he says, "Anushka, Vir and I explored a lot of food options. That was our biggest indulgence and we would try out exotic cuisines everyday. I remember once in Thailand, we took a cab instead of commuting by our car. The cabbie figured that we were outsiders and tried to cheat us by charging extra fare. Anushka being a very straightforward person started fighting with the guy. The next thing we know is that he chucked us out. That was embarrassing and fun at the same time."
There was a time when Meiyang would cringe when someone would ask him to dance. Singer Monali Thakur who also happens to be his girlfriend was surprised by the sea change when she saw him performing for the first time. "Monali had come on the Jhalak shoot a couple of times. I remember she would try really hard to get me to her salsa socials and I would never go. She's happy that I've opened up and now I am dancing away to glory," he chuckles.