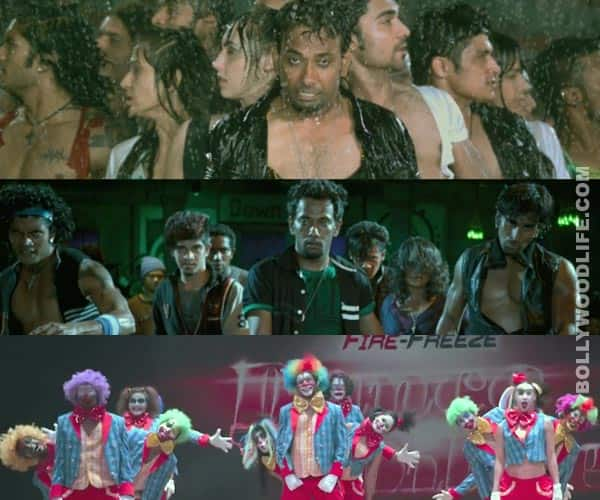 Four short promos of ABCD were released by its makers. And what's common between them is that each of these tunes is easy on the ear
While the first promo Unleash the dancer has a set of dancers dressed as clowns, we are quite impressed with the foot-thumping beats. Using tennis balls as props and sporting Afro wigs, the dance moves in Remo D'Souza's Any Body Can Dance are very professional and thankfully not run-of-the-mill. The rain dance promo on the other hand looks good, but somehow reminds us of the whole Step Up dance finale sequence, and hence loses out when it comes to originality. But we hope we are proven wrong when we watch the film.
The special effects promo is all about style, with Salman Yusuf Khan leading a bunch of passionate booty-shakers.
Groove to the moves is the most impressive tune amongst the four promos. It is a perfect fusion of desi and western, and Dance India Dance contestant Dharmesh Yelande synchronises his moves perfectly with the melody. His hip-hop style, his locking and popping tactics – all this combined with a heady track makes us root and hoot enthusiastically for this one.
Final verdict: While the first two tracks are decent, groove to the moves is sure to unleash the dancer in every non-dancer…
[jwplayer mediaid="188092″]