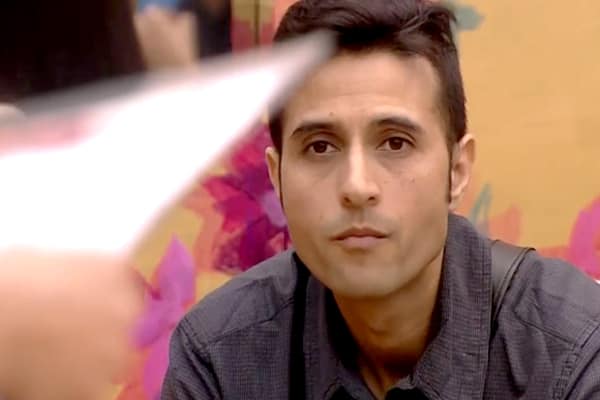 After spending 48 days inside the Bigg Boss 7 house, Apurva is the latest contestant to have been eliminated from the house
Apurva Agnihotri will finally join his wife Shilpa Agnihotri at their home in Mumbai. The latest contestant to have been evicted from Bigg Boss 7 was busy wrapping his episode with Salman Khan while BollywoodLife caught up with the gentleman amidst his busy schedule. After spending 48 days inside the Bigg Boss 7 house we quizzed the actor for some inside gossip in a small chat and here's what the ex-contestant has to say…
How was it spending 48 days with total strangers under one roof?
I was sitting on a roller coaster and enjoying the ride. I was just going with the flow. So in all, it was quite an experience. It was good.
You were very calm and composed throughout your journey and you were not able to give the kind of content which the show requires. Do you think that is the reason behind your eviction?
If you look at the history, normally people who are calm and composed end up winning the show. I requested everyone to nominate me because frankly I was homesick. I was missing my mom, I was missing my wife, I was missing my dog. So I wanted to get back to normal life. I wanted to feel normal. But I don't have any regret. I am really very happy.
So are you saying that it got difficult for you to stay in the house after your wife Shilpa (Agnihotri) was evicted?
I wouldn't really say difficult but yes there was no sense of belonging. Physically I was there but mentally I was not. And actually I am lucky. Tomorrow is Diwali and I am out of the house. I will get to celebrate with the people I am close to.
Now that you are out of the house, what's next?
Right now I just feel like going to a small holiday. I just want to recharge and rejuvenate myself as it was pretty exhausting. I don't think on TV anyone can make out but being surrounded by camera and living with different set of people for 24 hours is not easy. It was quite stressful but at the same time I had some good moments as well.
Kushal Tandon had a very dramatic exit from the house. Your thoughts?
Whatever happened to him was really unfair and trust me if I would have been in Kushal's place, I would have done the same. That's why I always supported him and I have a feeling that he is going to come back very very soon.
Do you think Salman Khan was always biased towards Tanishaa Mukherji and Armaan Kohli considering that they come from a filmi family?
I really wouldn't want to comment on that. It was all bhaijaan's (Salman Khan) perspective. I am nobody to comment on that.