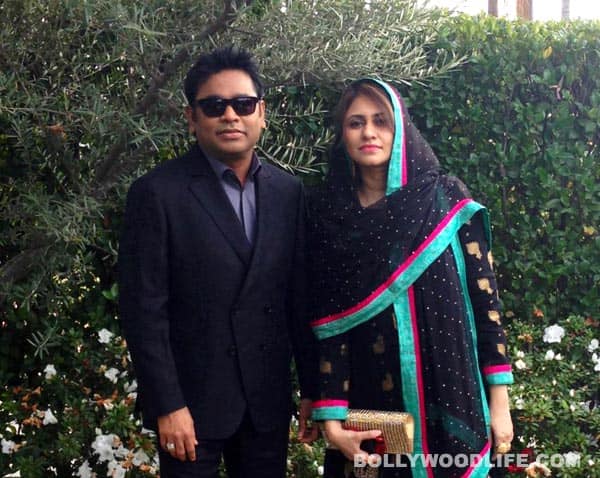 The music maestro – who has made us proud by winning the Grammy and the Academy awards – will celebrate his wedding anniversary with wife Saira Banu today
It wasn't love at first sight for AR Rahman! And unlike the larger-than-life songs the music maestro has composed in his extraordinary career, his was a modest arranged marriage. Rahman was very clear about who he wanted as his life partner. The girl, as Rahman described, had to have some education, some beauty and tonnes of humility. While the two criteria were normal, the third one was the most important for the musician extraordinaire. And only those who know him well will understand how significant humility was, is, and will always remain for Rahman who is known for accepting innumerable awards, accolades and recognitions (including the Grammy and the Academy awards) with nothing but a hint of smile and profound calmness on his face.
As per the conditions laid down by her son, Rahman's mother started frequenting Sufi shrines to find that special someone. A girl named Saira, all of 21, was spotted praying at the shrine and Rahman's mother knew that she was the right girl for her shy son. Originally from Kutch, Gujarat, Saira was a huge admirer of Rahman and there was no way she could turn down the proposal. The two got married on March 12, 1995 and today the couple has two daughters Khatija, Rahima, and one son Ameen. After18 years of happy marriage, Rahman maintains that his wife continues to remain his fan, his support, but above all, she continues to be his fiercest critic who helps him stay grounded."Faith, understanding and kindness (most of the times) make us continue to walk the path and smile at each other," Rahman had said…
We at BollywoodLife wish the couple a very happy anniversary and a great future ahead. You too can send in your wishes for the sweet couple.