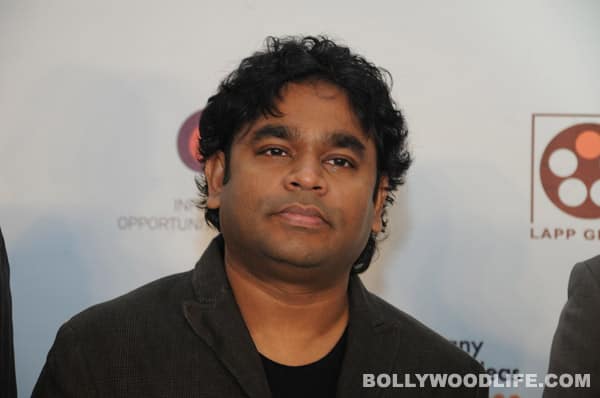 AR Rahman is at it again. The Oscar-Grammy winner, who had performed on The Oprah Winfrey Show in 2009, now makes an appearance on Oprah Travels to India
The queen of talk shows finally showcases her new show titled Oprah Travels to India. The show has a two-part special episode based on Oprah's trip to India in January this year. The first part showcased Abhishek Bachchan and Aishwarya Rai along with AR Rahman. The second part will feature Rahman extensively. The show reportedly has the music maestro welcoming Oprah to India, and taking her to his foundation KM Music Conservatory, which teaches music to aspiring youngsters.
The show will also feature Oprah enlightening the world a bit about Rahman and his contribution to the world of music. It may be recalled that during the 2009 show Oprah and Rahman had discussed a possible visit to India and the composer had apparently agreed to take her on a city tour.
The second part of oprah Winfrey's show featuring Rahman will be aired on Sunday, April 29 in the US.
ALSO READ:
Aishwarya Rai's daughter Aaradhya was not even mentioned on Oprah Winfrey's show!
Will Aishwarya Rai Bachchan's Beti B debut on Oprah Winfrey's show tonight?