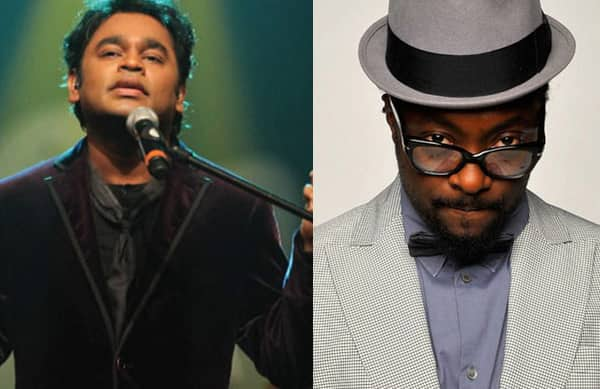 We all know the American rapper's latest offering is inspired from Rahman's 1994 chart buster Urvashi Urvashi. While will.i.am fans love his new song, Rahman fans aren't that happy. Read on to know why…
There is no denying the fact that AR Rahman's Urvashi Urvashi is a classic number. In fact, the Tamil song became so huge that it was later composed in Hindi as well. And now renowned rapper will.i.am has given the same peppy tune a Hollywood twist in his latest song It's my birthday which also features Cody Wise. While the American singer's fan following across the globe is going gaga over his new track, die-hard Rahman fans are fuming over the same song. But why, you ask? Well, not many are aware of the fact that the Oscar winning music composer himself collaborated with will.i.am for his song It's my birthday. Most of them believe that the talented rapper has blatantly copied AR Rahman's song Urvashi Urvashi that too without taking his permission. But that's not the case.
In fact, the Slumdog Millionaire music composer had even posted on his Facebook page, "Excited to creatively partner with Will.i.am to recreate an early popular track of mine in a new flavour." So all Rahman fans – Just relax coz there is nothing to be upset about!