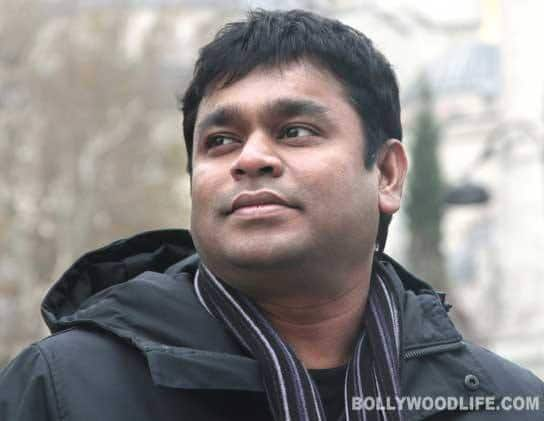 Oscar-winning Indian composer AR Rahman, who has launched several new voices in the Hindi film industry, feels some of the current crop of young singers have the unique ability to reach out to people of all age groups
Rahman is now introducing singer Leon D'Souza through the film Ek Deewana Tha, starring Prateik and Amy Jackson. "I believe that young voices today are very universal and appeal to all age groups," said Rahman."Launching Leon D'Souza was not an instant decision. I heard a couple of other young people, but I found Leon's voice very unique and fresh with a universal appeal to it. So I thought why not give him a chance. Also I felt his voice matches perfectly with Prateik's voice," added the 45-year-old maestro, who launched the music of the movie in Agra. Directed by Gautham Menon, Ek Deewana Tha is a remake of Tamil film Vinnaithaandi Varuvaayaa, which was also directed by Menon. The story revolves around an aspiring filmmaker from Mumbai, who falls in love with a woman from a strict orthodox Christian family.
Rahman, who has churned out some classic romantic numbers like Ae Ajnabi from Dil Se, Ishq Bina from Taal and Tere bina from Guru, says with his latest movie, he is trying to bring the flavour of romance once again. "This movie is nothing but romance and humour, with a very soothing kind of narration. People will love it. Music is the expression of love and with this movie, I am trying to bring that romance back," he told. "The subject of Ek Deewana Tha is very special as it brings together love between two communities. Keeping this in mind, we wanted to play little more with music in the Hindi remake. So I composed this song Mohabbat," he added.
The Mozart of Madras gained international acclaim after his twin win at the Oscars for his work in Danny Boyle's Slumdog Millionaire. This year too, he was nominated for his compositions in 127 Hours, but he lost the trophy. Rahman feels that it is his passion towards music which keeps him going. "Music is something which attracted me when I was growing up and this turned into my passion. I always want my music to speak for me and this is the reason why I always think of bringing freshness and mass appeal through my music. I still feel proud when people outside India say 'Oh! Is he the same guy who sung Jai ho in Slumdog Millionaire?'"
The composer's songs in Rockstar, crooned by popular singer Mohit Chauhan, grew on people soon after they were released, and Rahman was quite surprised.  "I never expected that the songs of Rockstar would become such a rage, especially among youngsters. I think Mohit Chauhan did a tremendous job," he said.  His next big film project is veteran filmmaker Yash Chopra's directorial venture, and he says, "It's a great honour to work with him."