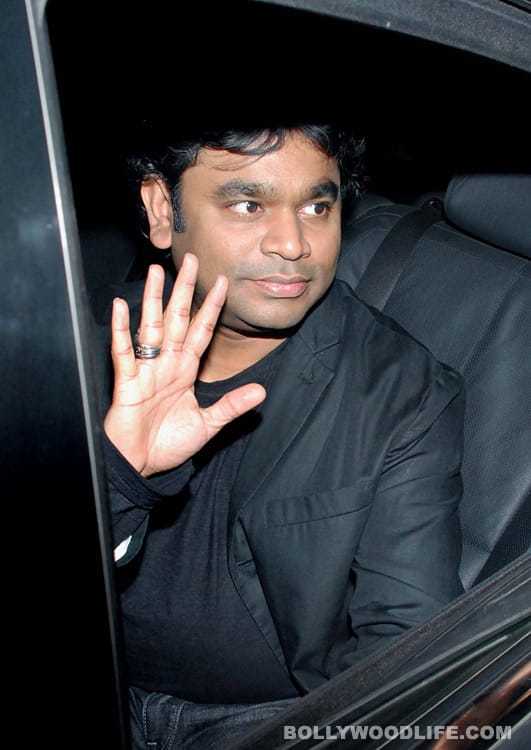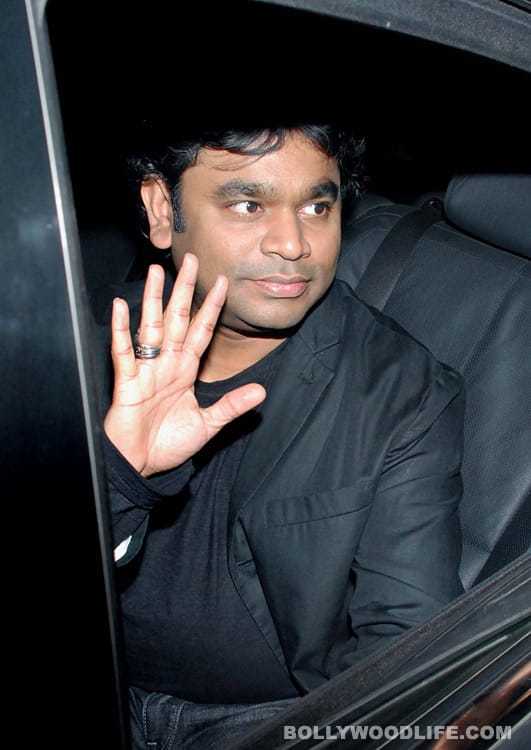 Music maestro AR Rahman speaks about experimenting with his film music for Orchestra Babelsberg
As renowned German film orchestra Babelsberg recreates the music of AR Rahman on stage in Mumbai, India's famous composer says it was enriching to translate his works for this genre and he wants to educate the youth on orchestra music. "Imagine when 80-100 people are working hard to make one song, a song that moves you…it is amazing to hear orchestra music," Rahman said. "We have selected a few pieces of my compositions for the orchestra to play Friday evening. While it was difficult choosing from them, I wish I had got a chance to compose new music for the performance."
Over 100 orchestral musicians will perform live Rahman's compositions at the National Centre for the Performing Arts (NCPA) Friday as part of 'Germany and India 2011-2012: Infinite Opportunities'. Titled 'Classic Incantations', the orchestra will play 16 of Rahman's best works, including Mangal Pandey, Slumdog Millionaire, Lagaan, Bombay and Meenakshi.
Rahman who will be part of the countrywide tour with the orchestra said he intends to educate the youth on orchestra music. Talking about the challenges faced while translating his compositions to orchestral performance, he said: "It sure was challenging, but also enriching at the same time. When a composition is played live by skilled musicians, it only becomes richer." Rahman said it was enjoyable to work on compositions from Roja and Swades while translating them into orchestral music. "We have also experimented with many compositions, Chan chan from Water being one of them. I am sure it will be a pleasurable experience to hear the orchestra play the compositions," Rahman said.
Rahman has heard an orchestra play in Birmingham and then in London. "Since then, orchestral music has been close to my heart," he said.
When asked about the compositions he had to leave out, the maestro said he would have loved to have a score of 1993 comedy thriller Thiruda Thiruda in the performance. "It was only the second or third year that I started composing film music. Thiruda Thiruda was a major hit and I loved every bit of the music score of the film and hence it is close to my heart," he said.
Rahman, who draws inspiration from several musical influences, says inspiration comes sublimely. When asked about his perception of Western classical music, Rahman said there are several threads that just inspire one to create one's own compositions. "For example, while I was listening to one of the orchestra members playing the cello, I was inspired to sit down and write a whole new composition involving the cello as the main instrument," he said.
When asked about being called the 'Mozart of Madras', the shy Rahman said he does not deserve the title. "It is not fair on a maestro like Mozart. He was a classical composer and I am a mere composer of film music," he said. "I would like to repeat what I said in my book (AR Rahman: The Spirit of Music): 'Leave Mozart alone'," he added.
Matt Dunkley, the conductor of the orchestra, says he has been associated with Rahman for over 10 years now and is always amazed with the compositions. "Rahman was in London while recording music for 'Bombay Dreams', a Bollywood-themed musical in 2001-02. He also had to compose music for another of his films, 'The Legend of Bhagat Singh', and he decided to record it with a live orchestra," Dunkley said. "I got in touch with him and arranged for the orchestra and have been together since working on several of his films, including 127 hours," he said.
Speaking about Rahman's compositions, Dunkley said he only has to enhance his compositions. "It is the relationship of trust that we share. I trust his music. His compositions just need to be enhanced by adding a few strings here and a harp there." And about translating Rahman's tunes to orchestral music, Dunkley said: "There are many ways of treating music. It can be done in so many different ways. But the foremost is respecting music. With the respect comes the best of compositions. With Rahman's compositions, it was simple. I have just taken his various different tunes in a movie and stitched them together."