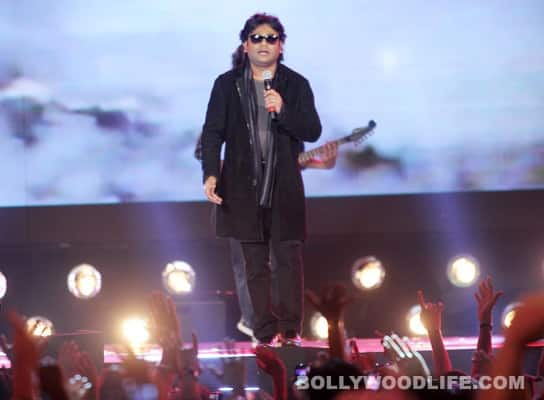 For the first time ever, AR Rahman performed live for a film promotion event for Rockstar. An excerpt from a chat with the maestro..
Is Rockstar AR Rahman's best album yet? The music maestro didn't have a clear answer when we asked him that just after the Rockstar concert in Mumbai last evening. Trying to laugh it off, he said, "I don't know. I've not done this kind of music before. But it's teamwork again. There's a lot of inspiration…. Imtiaz (Ali) and me, we have been discussing the Rockstar story for the past four years. Then we had a break and the whole story took a turn. We thought we'll make it more accessible to our Indian audience. Y'know, some people don't care about rock and some people care about it too much. So, we had to find a balance in the music. Because it's about a desi guy who becomes a rockstar not out of choice, but…(circumstances)."
So, which is his favourite song from Rockstar? "Saadda Haq," said Rahman. As for the concert, the music maestro was surprised that the audience knew more about the songs than his team did. "We were not rehearsed, but they were singing along. So it was a great experience," he said.
The composer was all praise for lead star Ranbir Kapoor in the film. "He's learnt most of the guitar…and the last 20 minutes of Rockstar is amazing!" said ARR, refusing to reveal more about the film. But we do know that the general response for the music of Rockstar across the world has been phenomenal. "It has been very good," said Rahman modestly. But the purists are asking 'Where is the rock in it?', he added, tongue-in-cheek humour about his own work in evidence, as always.
We have been eager to know more about Imtiaz's new film starring Ranbir Kapoor and newcomer Nargis Fakhri. But now, after the concert, we cannot wait for the movie to release next week!
SEE PICS: Ranbir Kapoor, AR Rahman, Nargis Fakhri rock at the 'Rockstar' live concert