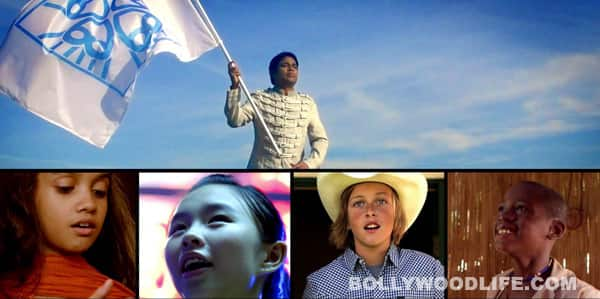 Rahman creates an international number that aims to spread the message of love and peace
AR Rahman has made several songs signifying unity, love and peace, in his long career, but with his latest international song Behad pyaar – Hindi version of Infinite love – he speaks of one world bound by love.
The track has meaningful lyrics by Irshad Kamil, Rahman, Blaaze and Gil Levyand and a heart rendering melody. The video, which has been shot across Asia, America, Africa and Europe, is quite inspiring and has been shot beautifully by director and cameraman Paul Boyd.
Rahman has also written a special thank you note where he has mentioned the support he has received in India and America. "I would like to thank the people of India for their encouragement and love. The people of the world from America, particularly the artist community for showing the world that they don't care about race or nationality and all they care for is the person you are and the gift you carry as an artist. The people who wish only good, even for their enemies. The people who have enriched their lives and others' by giving unconditionally. The people who make others' lives beautiful by creating music, movies, art & functional innovations! The people whose prayers make the world imperishable," he says.
Watch the video and tell us if you like it!