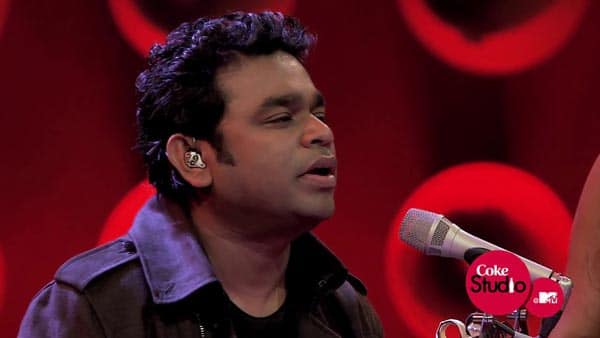 For the day we celebrate freedom, the music mogul has created the perfect tune for season 3 of the show
After creating the melodious composition Zariya for Coke Studio@MTV Season 3 recently, AR Rahman comes up with another gem for the musical extravaganza that sets the perfect note for this Independence Day.
This time the music maestro blends contrasting styles in the song – Jagao mere des ko – in a way only he can! After getting almost lost in our dreams after listening Rahman's soothing composition, wethinks only the master could have slipped in a heavily Carnatic-influenced rhythm section with a heavy dose of guitar, spiced with the powerful vocals of Suchi and Blaaze. Together they create a brilliant sound, one like you've never heard before.
Based on original Bengali lyrics by Rabindranath Tagore, this one has Prasoon Joshi's inspiring and thought-provoking lyrics – a mix of Bengali and Hindi that is well worth a listen. Here's another chance to hear Rahman effortlessly crooning the high-pitched track with such ease.