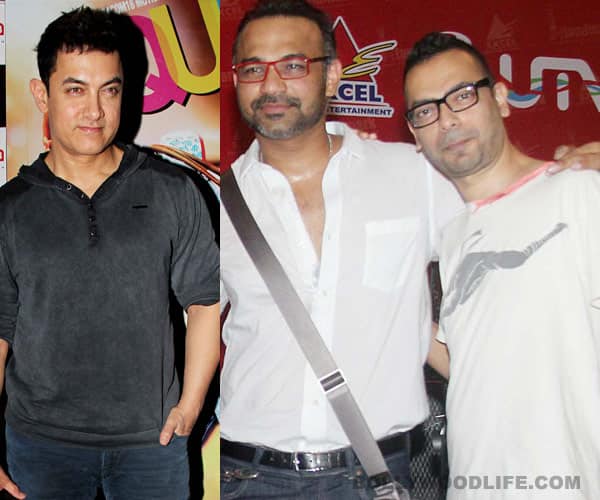 Audiences and fans have been asking for a sequel to the 2011 situational laugh riot, but will this be the answer? Read on to know…
Delhi Belly had brought to the limelight director Abhinay Deo and writer Akshat Verma for their witty situational comedy, but it was Aamir Khan's marketing tactics that made the movie an even bigger hit. Grapevine has it that the trio is all set to come back together for another film.
Our khabroos informs us that Akshat is ready with a script for a dark situational comedy for which he has approached Aamir along with Abhinay. Whether Aamir will play any role in the film is yet unknown but as of now the scripts demands five young faces for the lead roles. "If all goes as planned, then Disney India and Aamir Khan Productions should produce the film. Aamir laughed throughout Akshat's narration. From the looks of it, he seemed impressed. He's likely to have subsequent meetings to take the project forward," says a source talking to a leading daily.
The film industry has been abuzz for a long time for a sequel of Delhi Belly, but this film might not be a sequel.  Although there are loads of speculations stating this script as a perfect material for a sequel to Delhi Belly but there is no official announcement as of yet. "Akshat didn't discuss his wish-list of actors when he met Aamir but chances are that they may not repeat the cast of the previous film because the stories aren't connected," added the source speaking to a leading daily.
Now only time will tell as to whether or not this film will be  sequel to Delhi Belly or not. What do you think BollywoodLifers?