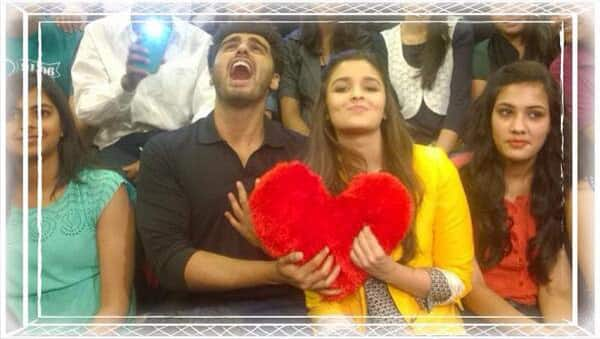 As their release date comes closer, their chemistry has also been rising with every passing day. However, have they become the new trend setters for promoting a film? Read on to find out…
Alia Bhatt and Arjun Kapoor have been in the news recently for more than one reason and why wouldn't they be? Their appearances at various promotional events have been grabbing headlines and everyone seems to be going ga ga over their sizzling chemistry. However, do they seem going way beyond their personal chemistry to promote their upcoming film 2 States?
Many angles were titillated when Deepika Padukone and Ranbir Kapoor were promoting their last blockbuster Yeh Jawaani Hai Deewani and throughout the promotion cycle of this film, the ex-lovers were grilled with questions on their personal life. Incidentally, this technique worked wonders at the box office.
Similarly, though Alia and Arjun have been dodging their relationship questions, their chemistry at various events is raising eyebrows. However the status of their relationship still remains a mystery. With time we will know was this sizzling chemistry limited to their film promotions or something else is really cooking. What do you think Bollywoodlifers is something really cooking between the 2 States actors?