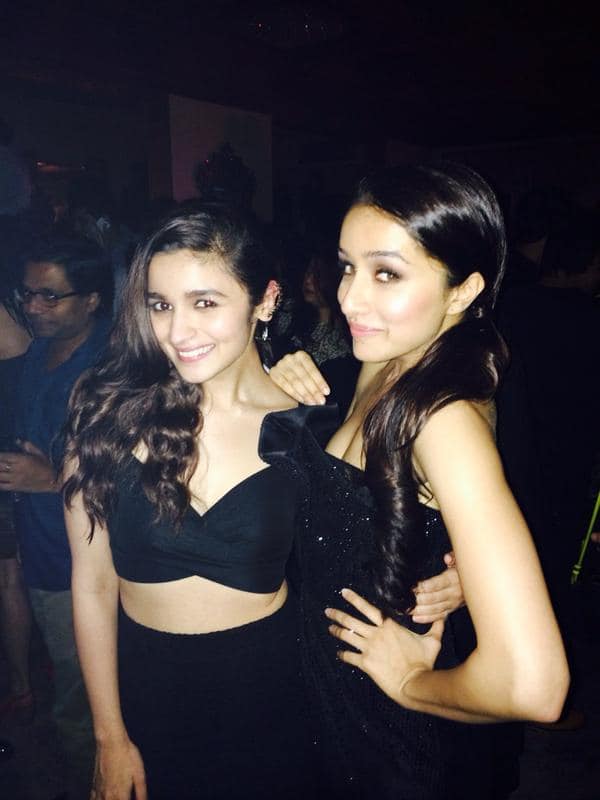 Looks like the young'uns of B-Town don't believe in locking horns
You won't be seeing Katrina Kaif and Deepika Padukone pose like that any time soon. But Alia Bhatt and Shraddha Kapoor don't engage in media-generated cat fights. Even though the actors have been pitted against each other time and again, the two maintain a healthy social connect.
Both the actors are extremely close to Varun Dhawan, both have or will soon be working with him and one of them is even rumoured to be dating the Humpty of Bollywood. But the two actors always behave sweetly with each other. Too much sugar, don't you think?
Now we can't say whether the friendship is genuine or put on but we like the "honest dosti" trend this younger crop of actors have started! What do you think about it Bollywoodlifers?