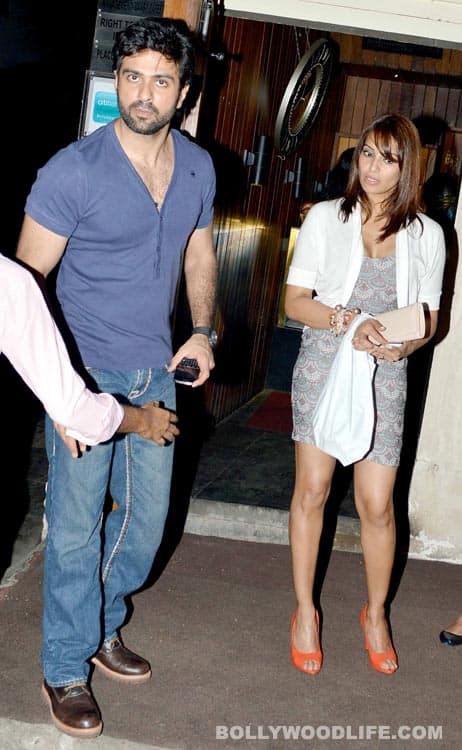 skip advertisement
The duo was spotted at a popular Mumbai night spot, and they seemed very much together
Bipasha Basu has never denied her relationships in the past, be it John Abraham or Dino Morea. Though she hasn't been in-your-face, she has never shied away from talking about the men in her life either. But it looks like this time around Bips has changed her strategy! When it comes to the latest man in her life Harman Baweja, Bips is being a bit careful of the media glare.
Bips and Harman were spotted partying with friends on Sunday night at the popular Juhu nightspot Le Mangi. And it is obvious from the pictures that the two came together to the do, but made a conscious attempt not to be snapped in the same frame. We wonder why they are being elusive, considering earlier in the year, the b0th were snapped in a pool as they were holidaying together in Goa for Bipasha's birthday. They even took a trip to Los Angles together, and have been keeping each other company since last year where they met each other at Shilpa Shetty's birthday.
Well, it's nice to see this off screen couple have a good time. But we really hope that they don't take too long to come out in the open about their relationship status!