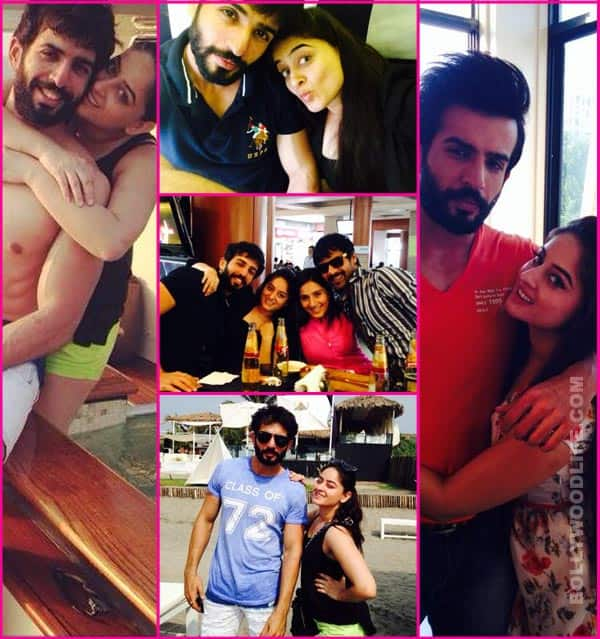 We saw photographs of the couple in Goa, and we are aware that they are dancing on Nach Baliye 6. What we can't figure out is – what is really going on – did they fight or not? Are they splitting or back together for good? Arrrrgh… so confusing!
A few days back, rumour mills suggested that Jay Bhanushali and Mahi Vij will soon be going their separate ways. It's true, that they've had their differences and a lot has been said in fits of anger. But, looks like they've buried the hatchet because their "seperate ways" led them both to Goa. The duo will also be going to Chicago to celebrate the New Year together.
According to the photographs on Twitter, the couple seems to be at their romantic best. In fact, Jay tweeted on Mahi's wall, "@mahhivij yes next destination is more romantic like valsad, junagad, jhumari talaia lolz what say?" Then, we saw them rehearsing and coochie-cooing with each other for a special Nach Baliye performance. So does that mean, the couple is back together for good?
Wethinks there is more than what meets the eye. For all you know, the duo is posting pictures on Twitter and writing romantic stuff on walls to keep the media speculations at bay because of their professional commitments. Or maybe, the vacation to Goa did truly help them re-connect and rekindle their romance. What do you think BollywoodLifers?