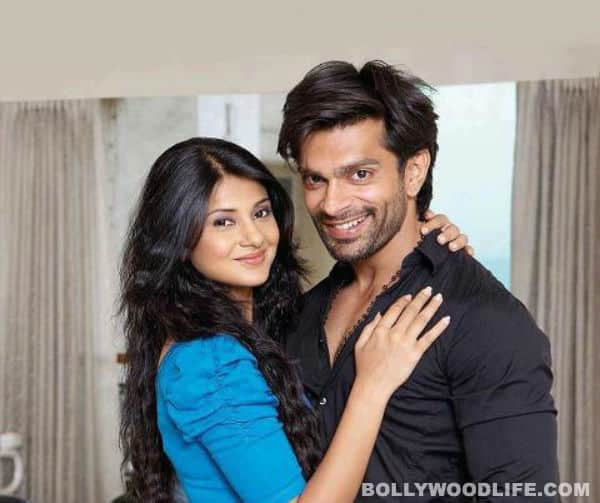 The actor's ouster from the hit daily soap, Qubool Hai sent shock waves in the industry
While Zee officials claimed that Karan Singh Grover's truant behaviour or not giving enough time for the show led to his unceremonious exit, reports had that the actor is citing health issues as his reason to quit the show. Apparently there is more to it.
Says a source, "Karan and his actor-wife Jennifer Winget have been offered a show together by another channel. It's a package deal and the pair will obviously charge a premium for it. Maybe even produce it. Jennifer is currently seen in Saraswatichandra. Karan, on the other hand, had an exclusive deal with Zee TV and obviously couldn't have been seen in another fiction show." We tried reaching Karan and Jennifer but they did not respond.
Meanwhile, Jennifer too is said to be increasingly throwing tantrums on the sets of her show on Star Plus. An inisder says, "She reports late for the shoot and wants to leave early. Sometimes she comes on time, but suddenly leaves saying some emergency has cropped up. Everything in her life seems to be revolving around her husband. If Karan is ill, or is on leave, she has to be with him. Right now, she is on leave for 12 days but considering she is doing a daily soap she could have reduced the days because others have to work overtime to accommodate her."
Is Jennifer too trying to be difficult and exit the show like her husband did?
Story source: DNA