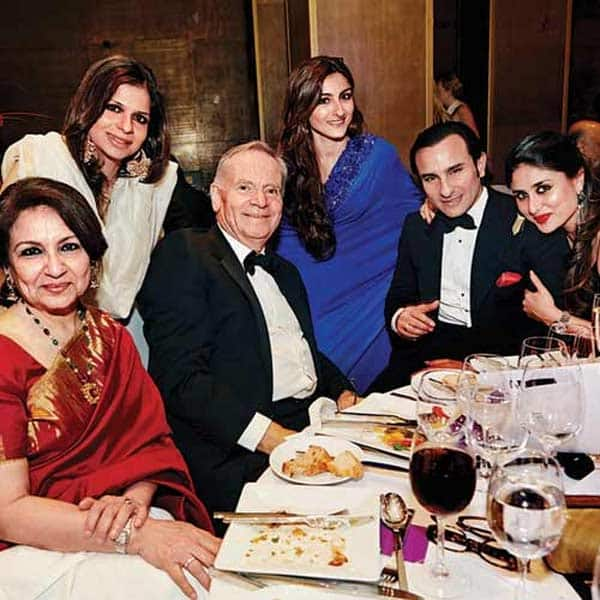 The Mr. Joe B Carvalho actor has created macabre but interesting pieces of art, and gifted them to friends and family members. So what is her new hobby all about? Read on to find out…
Soha Ali Khan is dabbling in another creative art besides cinema. She has started creating bizarre yet strangely beautiful works of art. Her pieces have found gained praise and appreciation from everyone who has seen her work.
While Soha is hesitant to talk about her new hobby, it is her sister-in-law Kareena Kapoor Khan who has been gushing with pride and telling everybody about it. Both Saif and Kareena have received a picture each, which now adorn the walls of their Bandra home.
When probed Soha laughs, "The truth of the 'story' is that Kunal and I went for regular check-ups that included having chest X-rays and I was looking at them as a kind of decorative thing for our home. We are in the process of doing up our house – it's been over a year but these things take time! I thought it might be fun to print photographs of our faces and attach them to the X-rays as a quirky framed picture. Kunal thinks they are quite silly but I love them!"
The heroine says she hasn't talked about her creative hobby because, "Well, it's difficult to explain without illustration and also hardly worth talking about." When asked if it is something that she wants to explore as a business option, she grins, "I had even jokingly defended them to a friend saying I think there's potential there for a business and I'm going to send them to people."
She has made many pieces for her industry friends but not one for her mom Sharmila, "I really don't think my mom would appreciate one though! Haha! They are quite macabre!"