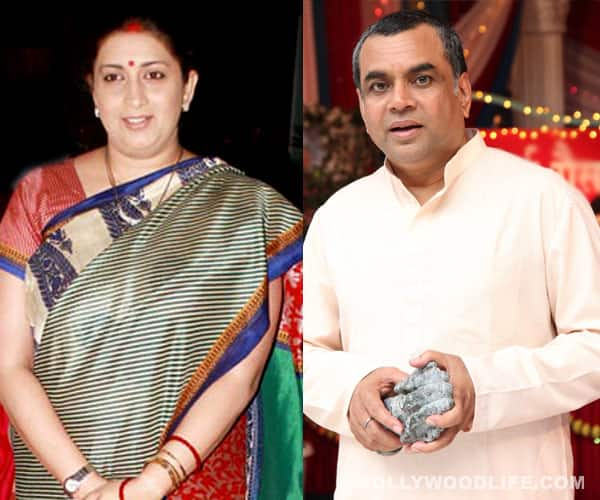 Not just them, but many other newly elected MP's are part of many upcoming movies. Are their Parliament commitments stalling film shoots? We wonder…
Smriti Irani, Union HRD Minister and Paresh Rawal, the Lok Sabha Member from the Ahmedabad constituency, have been busy with their new found MP status. They have been spending a lot of time at the Parliament for the monsoon session, which is a good news for the common public but a bad news for the producers of films featuring them.
If we recall Smriti plays the character of Abhishek Bachchan's mother in the upcoming social drama All Is Well. But she has apparently refused to resume shooting for the film till the time the monsoon session stays on. The stalling of the shoot proved to be a welcome breather for Jr AB as he got some free time to go and watch the FIFA World Cup finals with dad Amitabh Bachchan. Also, Paresh is playing an important character along side Rishi Kapoor in a comic-caper, but he too has asked the makers to postpone his shooting dates till after the Parliamentary monsoon session gets over.
We hope the producers don't fall under a lot of losses because of this. Hai na peeps?