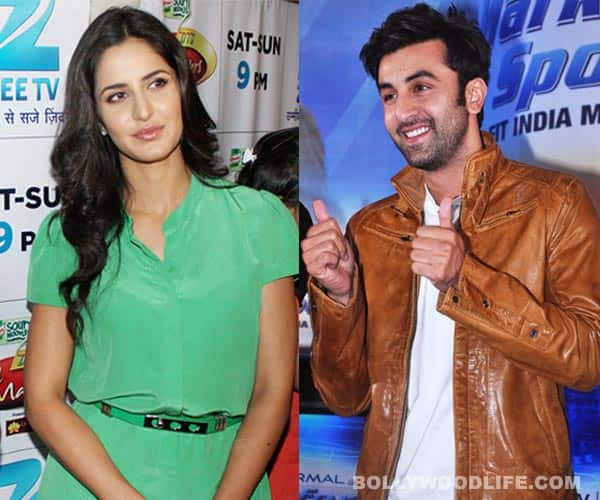 We have been playing a guessing game – are Ranbir and Katrina a couple or not? You tell us!
The sneaky Ranbir Kapoor has managed to keep the guessing game about his relationship going. The actor, who supposedly hit a dead end in his relationship with alleged girlfriend Katrina Kaif surprised gossipmongers yet again. Barely a few days after rumours of an alleged breakup with Katrina did the rounds, the actor has now decided to take his girl on a vacation to Barcelona, Spain.
That might just be what Katrina is looking for – a break from a hectic work schedule that's taken a toll on her health. Spending some time with her beau might just revive Ms Kaif. As for Ranbir, he can look forward to his lady guiding him around Spanish locales and helping him absorb a little Spanish culture; after all, Katrina had a whale of a time in Spain during the shoot of Zindagi Na Milegi Dobara, no? And then, if Kat is not feeling to well even there, Ranboo can always do a little sightseeing – the Spanish senoritas are all sooooo gorgeous, we hear!
Correction: Ms Kaif was inadvertently written as Mr Kaif. We regret the error.