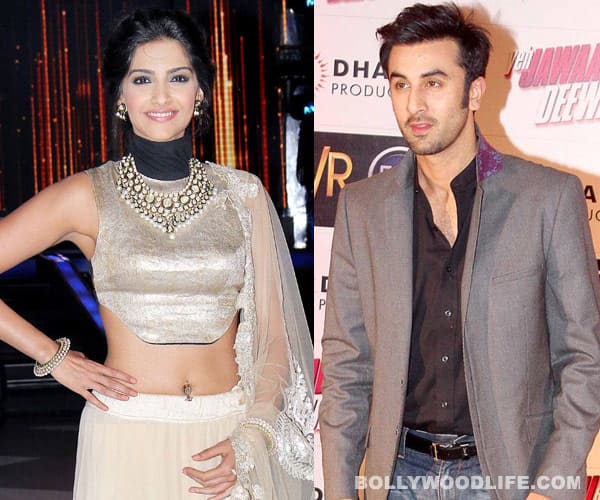 Putting her notorious verbal spat behind, Sonam has extended an olive branch to the Barfi! star. Has time healed the wounds or are the two just being matured, we wonder!
When Ranbir Kapoor made that famous comment on Sonam Kapoor's sex appeal, or rather, the lack of it, little did he know that Sonam would hit back with equally fierce words. Ranbir even called his Saawariya co-actor a drama queen to which she replied saying she is an actor (really?) and thus, bound to do drama!
The Kapoor babe did not stop there. She even made fun of Ranbir's 'flamboyant and colourful' lifestyle on Koffee With Karan amidst the equally notorious company of Deepika Padukone. Ever since that ugly episode, Sonam and Ranboo have maintained safe distance from each other. But after five years of this friends-turned-foe affair, the two were seen bonding at Arjun Kapoor's much talked about birthday bash.
Now, have they really put their past behind and moved on or is this new-found maturity hinting at something else? One gets to hear that Sonam is high on the success of Raanjhanaa and also has a potential blockbuster in the form of Bhaag Milkha Bhaag. After a long time, she is in the news for her acting skills and not just for her fashion-sensible red carpet appearances. Ranbir, on the other hand, is the current big sensation of Bollywood. Obviously, the two are in a happy space and willing to just start their equation afresh. Also, watching the duo's successes, producers are keen to cast the Saawariya pair once again. It is therefore in their best (commercial) interests that the Kapoor gal and the Kapoor scion patch up and smile for the cameras and be friends all over again!