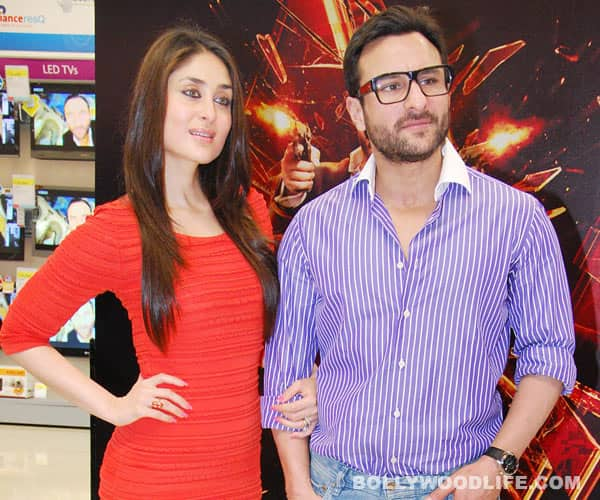 Work has kept Saifeena so busy that this power couple has no time to decorate their new home in Bandra, and will have to wait for another year before they move there
Usually with marriage, comes a world of change. But for star couple Kareena Kapoor and Saif Ali Khan, these changes have been slow. The two have been so busy with their movie commitments that they are spending more and more time outside home. So much so that even after almost a year of tying the knot, shifting to their new home remains just a dream!
However, the two will move into their new home sometime in 2014. It has been some time that Saifeena had purchased this place together. The new house which at the moment, is being redone by the top interior designers in the country is located quite close to where they currently reside. Last year, the couple had their sangeet ceremony at their new nest. Apparently, the couple is taking keen interest in doing up the interiors and is really giving all their head-space to carve a perfect home!
2014 you will be seeing your favourite Bollywood couple Saifeena settled in their swish new dream home. So, what's next? Babies? Wink wink!