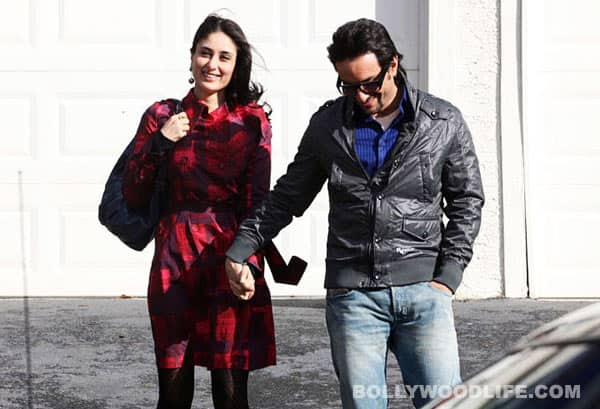 The latest buzz is that the power couple intends to shift the shaadi venue from home turf to foreign soil
Our buddy the birdie texted us an important piece of news on developments in the Nawab of Pataudi's household. The message says, "Saif Ali Khan and Kareena Kapoor may get married in London." Yes, you read it right – the gorgeous couple has chosen to have a lavish wedding (slated to take place in October as per sources) in the United Kingdom.
There's not one, but three reasons for the change in the venue of the celebration, reveals our chirpy buddy. One: Saifu and Bebo want to avoid the intrusive media. Two: they wish for the shaadi to be a peaceful affair and not a loud and noisy Bollywood shaadi. But it's the third reason that we think is crucial in the change in wedding plans. It turns out that the Nawabi Khan can't make up his mind on whom to invite and not invite for the big day.
But we can't stop point out two big hitches in the new plan. Didn't Bebo dream of a typical big fat filmi wedding amid family, friends and well-wishers? And doesn't the new Nawab of Pataudi have to follow the tradition of saying 'I do' at the palatial family abode in Bhopal?
So we won't pay too much attention to our birdie's latest goss…for now. We'd rather wait for an official announcement from the couple.