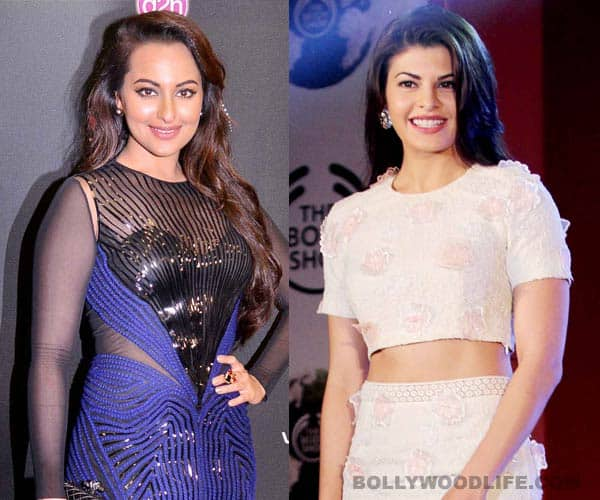 The two heroines are not exactly friends, but it seems the two are of late sharing a lot of commonalities. Read on to know what…
Salman Khan's heroines Sonakshi Sinha and Jacqueline Fernandez have of late been sharing a lot of commonalities, although, they are not even good friends. The two not just share a common superstar as their co-star but also some quirky similarities. They have never shared screen space, but they have both worked with Salman Khan in Dabangg and Kick respectively.
@aslijacqueline is Jacqueline Fernandez's user name on one of her social networking sites, which seems very similar to Sonakshi Sinha's user name on her photosharing site, which is @aslisona. Common hai na? Then again, Jacqueline recently uploaded a picture of her doing the hula hoop, and very similarly Sonakshi also posted her snap in which she is seen trying to balance the hula hoop.
So that seems to be the beginning of a list of commonalities. Now we wonder what is coming next in line. Let us know if you find out more common things between the two peeps?