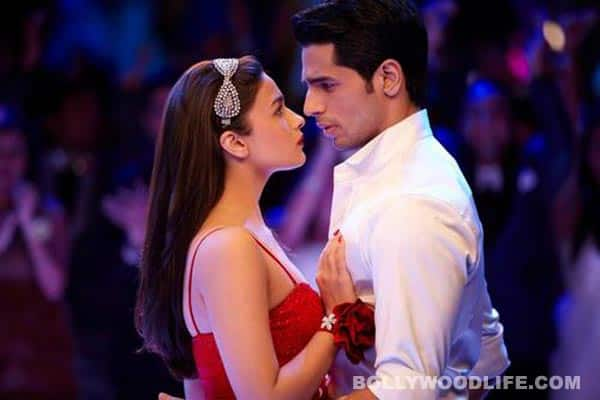 The remixed version of Disco deewane from SOTY has started doing the rounds of various TV channels, but we wonder why these young kids find the night so intoxicating…
The trio of SOTY seems to be having the time of their lives, shaking their booty to the rejigged version of the 1981 hit number sung by Pakistani singer Nazia Hassan. The new crew has modified the song with funky beats, filmi lines and a series of pacey steps. Although the original composition still remains close to our hearts, we plan to stimulate ourselves – not by analaysing the differences, but by getting lost in translation. Have fun reading this crazy Hindi-English mish-mash of words…
Disco crazy, aha…aha!
Nasheeli hai raat, haathon mein haath
Intoxicating night, hand in hand
Naache gaaye saath
Dance sing together
Disco Deewane aha…aha!
Disco crazy, aha…aha!
Saari saari duniya bhulake main toh tere naal nachna
Whole whole world forget, I am dance with you
Boy you could be, my one and only
Ladke tum ho sakte ho, mere his sirf mere
Main to tere naal nachna
I am dance with you
Then I see you lookin' on me
Phir maine dekha tumhe mujhe dekhte hue
Aaja baat kar le dil ki
Come, talk about your heart
Hone lagenge afsaane
Started happening tales
You know it, so sing it
Tumhe pata hain, toh gao
Now do your hands up and say
Haath upar karke, bolo!
Disco Deewane, aha…aha!