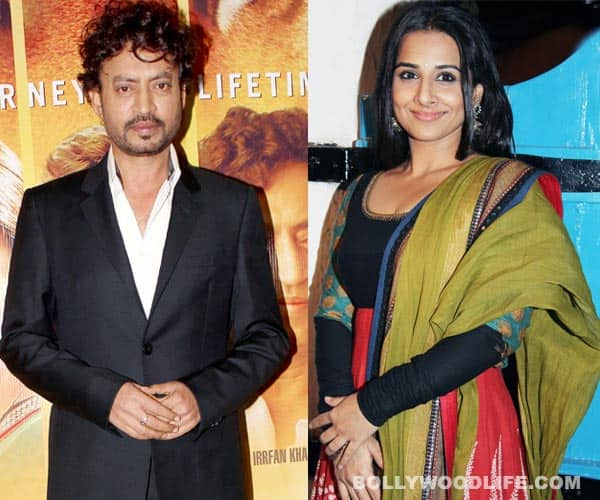 As per the latest buzz, Vids and Irrfan will indeed team up for Ghosh's next which will be a thriller
Vidya Balan and Sujoy Ghosh came together for Kahaani in 2010. The movie turned out to be a blockbuster and Sidharth Roy Kapur's wifey swept away all the awards that year for her terrific performance. So it isn't surprising that Sujoy decided to cast his lucky lady and our favourite Vidya for his next film. But what's even more interesting is that the talented filmmaker has apparently roped in Irrfan Khan alongside the Oh la la babe. Now it has always been a delight to watch these two actors on the big screen but it would be a cinematic experience to see them share screen space, hai na?
Though rumours were rife that Sujoy was writing Kahaani 2, the director cleared the air in an interview. He said, "I am done with Kahaani. I am not taking that brand forward at this moment. I want to go beyond that." While its sad that Kahaani sequel is not in the offing but we are glad that at least Ghosh and Vidya are working together on another thriller. And with Irrfan on board, we just cannot afford to miss this one.
Sujoy's untitled project starring Vidya Balan and Irrfan Khan will go on floors in the second half of 2014 and will be shot in Kolkata.