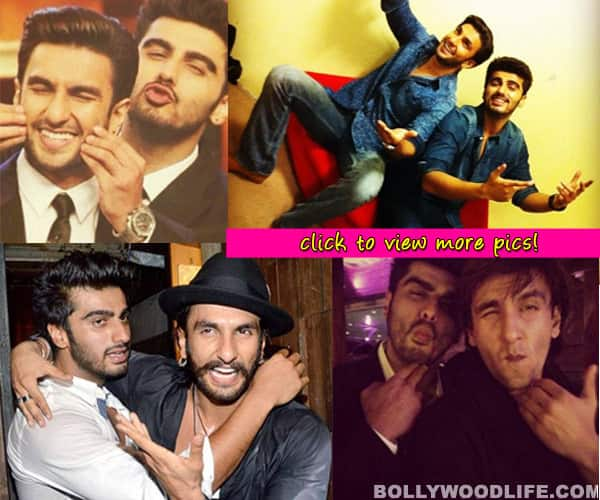 skip advertisement
It all started with Gunday. The two actors found to be mirroring each other's goofiness and thus began the historical saga of the bromance that could put even jai-Veeru to shame
Arjun Kapoor loves to love his friends. He is regarded as one of the kindest and most sensitive people by those who know him personally. But there is one actor he shares special chemistry with. We aren't talking about his 2 States co-star Alia Bhatt we are simply referring to Arjun's beloved 'Baba' Ranveer Singh!
We got a peek into their effortlessly goofy friendship when the two made an appearance on Koffee with Karan. From finishing each other's sentences to singing in perfect sync to constantly praising each other, Arjun and Ranveer convinced us that their relationship is thicker than blood!
But recently we heard rumours about them not getting along and not wanting to work with each other. Honestly, it broke our hearts to see this friendship ending. But recently when Arjun Kapoor joined Twitter Ranveer was one of the first people to welcome him! Arjun too posted a picture with Ranveer first thing, thus revisiting his Gunday times with him.
There is a lot the young crop of B-towners can learn from these two best buds.We are convinced that Arjun and Ranveer's is a bromance that may never die!