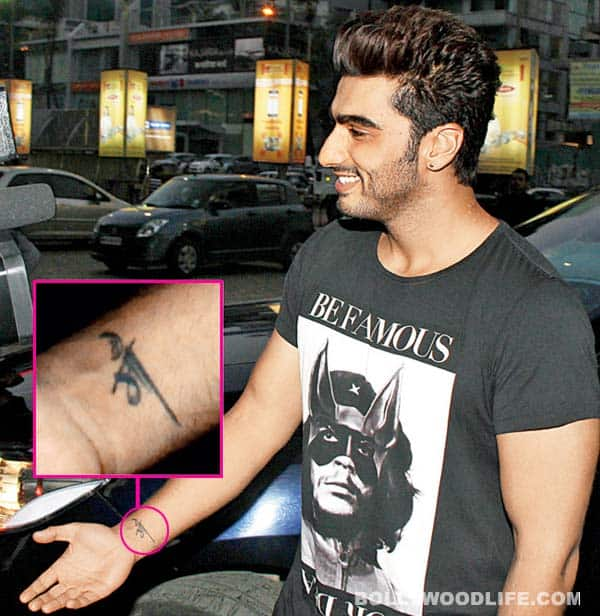 The 2 States actor got inked last year and he can be seen flaunting the symbol of affection for one of the most special people in his life. Read on to find out who the person is…
Arjun Kapoor was recently seen on Koffee with Karan, expressly declaring that he is sensitive and emotional individual and his recent ink art affirms this declaration. The Ishaqzaade actor was seen generously displaying the Maa tattoo he got on his right wrist earlier this year.
The tattoo spells the word maa (mother) in devnagri and looks simple yet endearing. The tattoo also has the number 8 — the numerological total of Arjun's birth date (June 26). From certain angles the 8 also looks like the symbol denoting infinity which perhaps translates into the endless amount of love Arjun bears for his late mother Mona Shouri Kapoor.
We were touched by this, what about you peeps?