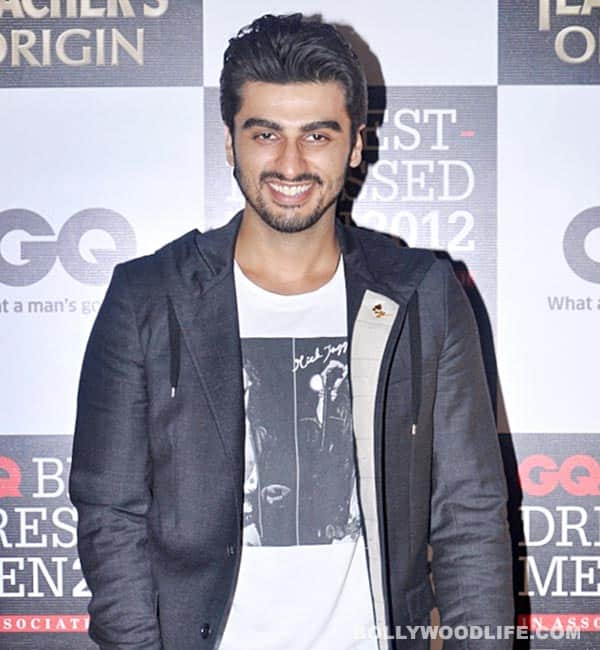 Yogen Shah
After declaring his 2 States heroine a good kisser, the Ishaqzaade actor has now gone on to confess that he liked kissing the Highway babe
Arjun Kapoor and Alia Bhatt's kiss talks just do not seem to end. Have they taken Karan Johar's comment "kissing scenes ensure good box office openings" a little too seriously it seems. After the Bhatt gal went on record to say that Arjun thought she was a good kisser that Kapoor lad now says he liked kissing his onscreen lady love. In fact, Arjun even added that his kiss with Alia was better than the one with Parineeti Chopra in Ishaqzaade, to which Alia had a full explanation. And just before people assumed that Alia and he are a couple the actor denied any romantic relationship with his co-star. He said,
"I really like kissing Alia. She is the best kisser. I don't look at it as a comparison. Everyone is different. It would be unfair to compare, but yeah, she is very good."
Alia too added her bit, "I'll explain. When he kissed Parineeti, he was Parma and she was Zoya. At that time he didn't like her. He kissed her to trap her. When he kisses me, he genuinely loves me. So, that is why it is a better kiss. Arjun: Also, in Ishaqzaade, it was my first kiss. In that context, I was a bit nervous. The scene is very wrong, so I had to be an animal with Parineeti. This is much more gentle and simpler. And in the film you'll see that Alia kisses me, so it plays out very well."
On all the buzz about their real life romance, Arjun said, "It comes with this territory… this proximity… this fact that I like kissing you and you like getting kissed by me. The territory is part and parcel of the profession. I think we should just confess to create confusion. But we are not a couple."
Well, looks like its not just fans and media even the actors of 2 States are not done with their kiss tales.