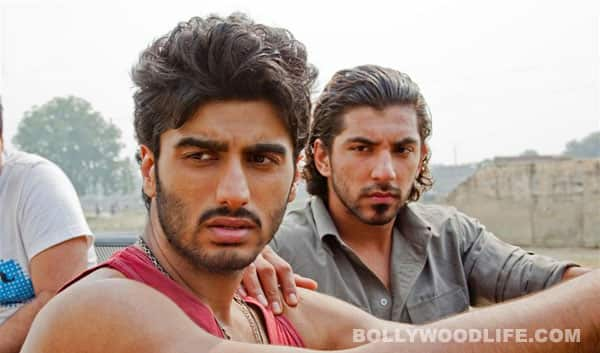 Proving this is the extensive movie library build by the Kapoor lad, with all organised in the alphabetic order!
If you thought that Boney Kapoor's son just stood up one day and told daddy that he wanted to enter the movies, then you are wrong. We hear that the newbie has always been a huge movie buff. In fact, the actor has an enviable collection of 75000 DVDs! Even as we write this, the actor is probably busy watching one of the movies from his massive collection to get rid of all the pre-release anxiety and stress.
We also hear that the Ishaqzaade actor is quite particular that his movie library is updated from time to time with all kinds of genres and languages, and arranged in the alphabetical order. The buzz is that he's not the conventional youngster who loves to while away his time in discotheques; instead he enjoys relaxing over the DVD of a good flick.
Now that we have found out about the actor's penchant for cinema and collecting DVDs, we simply hope that this new kid puts all his movie acumen into good use and blows us away with a memorable debut performance!