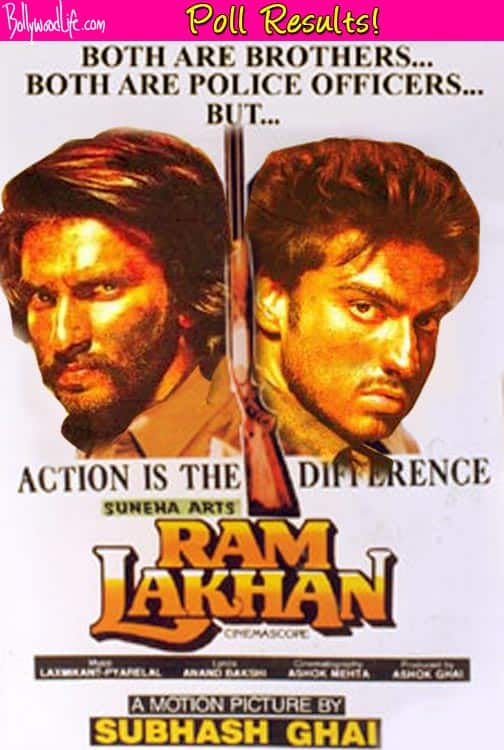 Taking their infectious bromance into account, according to the fans, Gunday actors seem to be the perfect choice for Ram Lakhan remake
Just four days back Karan Johar and Rohit Shetty joined hands, announcing their plan to reboot 1989 Subhash Ghai classic Ram Lakhan in 2016. The news spread like wild fire, getting the fans and B-town excited. Now as the speculations and guesses were flying left, right and centre as to who should be cast as inspector Ram and his loafer brother Lakhan, we at Bollywoodlife pitted three fantastic  jodi's together and asked you who should step into Jackie Shroff-Anil Kapoor's shoes. And here's what the fans had to say.
Arjun Kapoor- Ranveer Singh, Sidharth Malhotra-Varun Dhawan and Ranbir Kapoor-Sushant Singh Rajput were battling it out for the coveted role of Ram and Lakhan. But it was the Bollywood's most happening BFF's Arjun and Ranveer who ruled the roost as they beat the other two contenders by a big margin. The Gunday stars received 56 percent of votes and were the best choice to reprise Ram Lakhan on screen according to the fans. Following Arjun and Ranveer, next in the race was the Student of the Year jodi Varun Dhawan-Sidharth Malhotra, who got 36 percent of the votes. The jodi of Ranbir Kapoor and Sushant Rajput came third with just 8 percent of the votes.
With their friendship as thick as thieves, wethinks the spectacular chemistry between Arjun and Ranveer can recreate the magic of Ram Lakhan for the next generation. Karan and Rohit, are you listening?