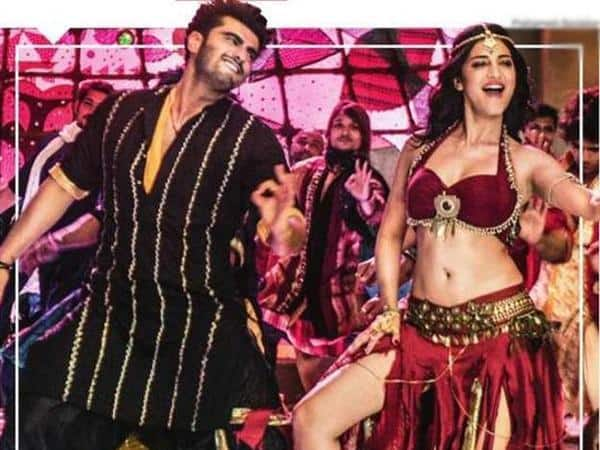 Is Sonakshi Sinha jealous? Read on to find out…
Shruti Hassan was recently on the sets of Arjun Kapoor- Sonakshi Sinha starrer Tevar to shoot for an item number titled Madamiya. Amid all the fun and dance, Shruti got really fond of Arjun's simplicity and sweet nature. She even nicknamed him as Bablu and addressed him by that name throughout the shoot, occasionally switching to Pawam in Tamil. Arjun too took to instantly liking the new Madamiya!
For one sequence in the song that required to be shot with horses, Shruti's safety was in danger. That was because one of the horses facing Shruti turned his back on her almost about to kick the Southern belle! But no harm came to Shruti as Arjun came to her rescue by pushing her out of the way, in all his filmi hero glory! Wonder if the directors on set captured that for the film!
After the accident was prevented, all went back to work and once that wrapped up Arjun invited Shruti to tag along for a party. Though Shruti isn't much of a party animal she obliged consider Arjun just saved her life!
Well that's sweet, hai na? But we are guessing that the growing camaraderie between Shruti and Arjun might not go down well with Sonakshi. Is that gonna happen? We will soon find out!