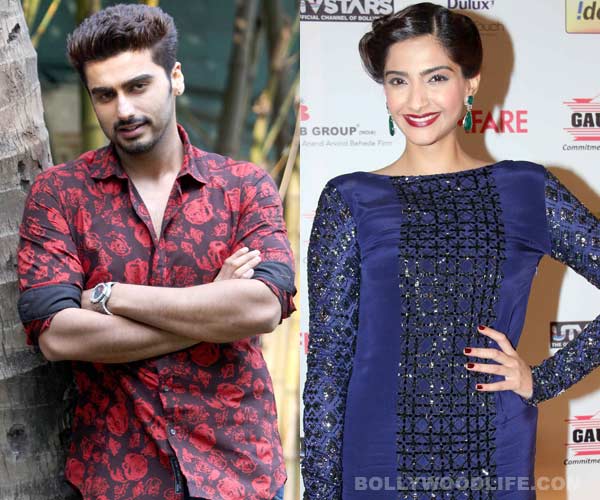 The Gunday actor talks about his equation with his cousin, the fashionista of B-town, Sonam Kapoor
We've many B-town folks who are related to each other. While some are married to each other, the others are born to parents from the film industry and then we've filmi siblings. To name a few, Kareena Kapoor-Khan, Karisma Kapoor and Ranbir Kapoor, Salman Khan, Sohail Khan and Arbaaz Khan, the Deols and many more. The Gunday actor Arjun Kapoor, whose third film is all set to hit the theatres, too has a cousin in B-town and it's the fashion icon of Bollywood – Sonam Kapoor. Considering that Sonam is senior as compared to Arjun, we were wondering if he seeks help on the professional front from his sis.
Well, Arjun Kapoor says, "Professionally, we have a very non-interfering relationship. She is known for her own choices and in the same way, she wants me to create my own personality. Personally, yes, I have to take Sonam's 'aashirwad' before I settle with any girlfriend or even befriend a girl. Sonam is a possessive sister. "
Does that bother the Kapoor lad? The Gunday actor says, "I will be aware of her opinion if someone steps into my life. I will need acceptance and validation. Sonam will say, 'I have given my opinion now you take a call."
So looks like these Kapoor siblings share a close bond and we're sure they must be sharing secrets with each other, like all siblings do, hai na? Let's just hope that if they ever appear on a chat show together, Sonam follows the footsteps of Kareena Kapoor. Wink, wink! That will be fun, isn't it?