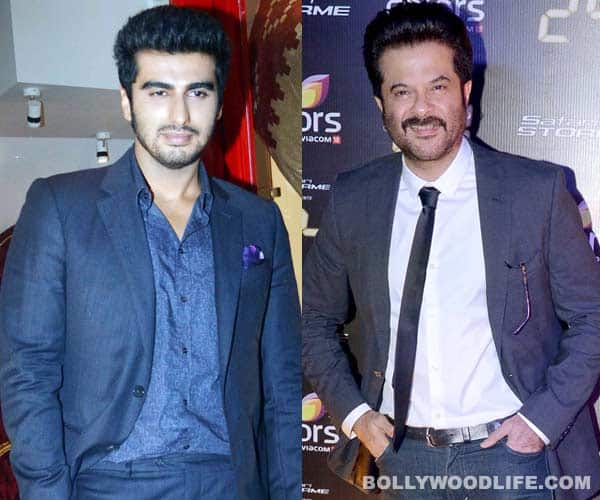 Yes, the Gunday actor will be playing a role similar to his uncle's famous character Lakhan from Ram Lakhan!
Every popular B-town actor is known for the roles he has played in his famous films. Anil Kapoor's character Lakhan from Ram Lakhan is known to all. Now we hear that his bhatija Arjun Kapoor will be playing a role similar to that of Lakhan in Gunday. Well, Gunday is not a remake of Ram Lakhan and we won't get to see the lead actors Ranveer Singh and Arjun Kapoor playing Ram Lakhan in the film. But guess what? We'll get to see both, Arjun and Ranveer reprising Lakhan in Gunday!
Arjun says, "I play Bala, the younger one. Ranveer (Singh) plays the older one. He is my equilibrium in the movie, in the sense that he keeps me stable and sane. Ram Lakhan is a film that is firmly embedded in my head. So for me, Gunday was my Ram Lakhan. I feel, Ranveer loves that genre and that world as much."
So what does Arjun's uncle Anil Kapoor feel about his nephew reprising his iconic role? Anil says, "I am so excited that Arjun is playing Lakhan in Gunday. He will do a great job! It's also of my most favourite roles till date. I didn't know Lakhan would be so huge!"
Hmmm… Let's wait and watch if Arjun is as good as Lakhan as Anil Kapoor. Do you think he will do justice to the character?