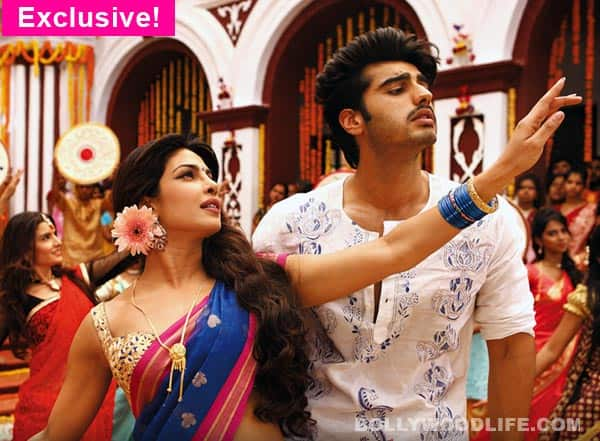 The Gunday actor talks about his experience of working with one of the most glamorous Bollywood divas
"Parineeti Chopra toh ek bahana tha mujhe toh Priyanka Chopra tak jaana tha," declared Arjun Kapoor with a throaty giggle and the way he winked while making that naughty statement was unmistakable!  BollywoodLife caught up with the young star at Yash Raj Studios to know about his latest release movie Gunday.
After working with the spunky Parineeti Chopra in Ishaqzaade, the 28-year-old dude is now pairing up with Pari's cousin Priyanka Chopra. "Parineeti is a friend so I was at ease while working with her, Priyanka on the other hand is one of the most fabulous co-stars to work with," said Arjun.
Explaining his camaraderie with PeeCee, Arjun added "I love Priyanka Chopra as a friend and as an actor. She is a very big star but she doesn't carry that baggage on her shoulder when she comes to work. She is very focused and dedicated and always determined to improve herself. She brings the A-game forward boss! You can't be asking for 20 takes with her even by mistake because she will come on the sets full prepared. I learnt a lot from her especially because she has so much going on her life, but when she is on the sets she deletes rest of the thing and is fully concentrated on the task at hand. And even then she will have fun with you rather than carrying any baggage at work. And that camaraderie helps you grow," maintained the Kapoor lad.
We are now eager to see how this amity and warm association will be reflected on the screen!