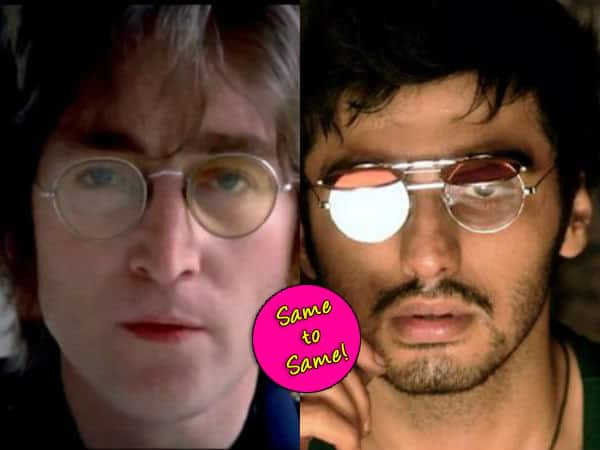 Looks like the actor is inspired by the late Beatles singer's look for his upcoming film
Arjun Kapoor's look for his forthcoming release Finding Fanny might be garnering praise from the fans but it reminded us of someone who had rocked those circular-rimmed glasses years ago!
Yes we are referring to none other than John Lennon whose circular glasses became somewhat of a trend after he passed away. Arjun plays a Goan character in Finding Fanny and his grunge look has been rounded up with them Lennon shades. The actor's stylist thought it wise to get inspired by Lennon because it adds a hippie taste to the entire look.
Might we add that Arjun is totally pulling off the round-rimmed shades! But Arjun is not the only one who is fond of those circular frames. We have spotted his cousin Sonam Kapoor and his best 'Baba' bud Ranveer Singh as well, sporting similar shades!
Perhaps post Finding Fanny the John Lennon shades will become a rage thanks to Arjun. For now all we want to say is that we like what we see!