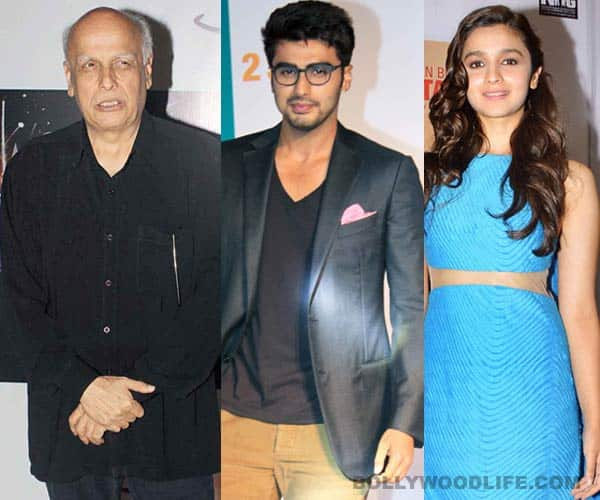 Alia Bhatt's father and filmmaker had his heart stolen by Arjun Kapoor's moving performance in film. Read on to find out what he had to say…
We have another addition to the Arjun Kapoor fandom. But it is not a starry-eyed teenager dreaming of the 2 States actor, it is his co-actor Alia Bhatt's papa Mahesh Bhatt! Recently Sr Bhatt watched the film starring his daughter at a special screening and he went gaga over his beti's talent.
But that was not it. Bhatt sahab was smitten by Arjun Kapoor's acting the most! He even claimed that Arjun's honest portrayal of a distressed 20-something stole his heart. The Arth director stated, "For a young man who is macho, it's difficult to show his vulnerable and frail side. Not every actor can bare his soul, only a brave one will do that."
The veteran filmmaker was so moved by Arjun's acting in the film that it brought tears to his eyes! Bhatt spoke about how Arjun's nuanced understanding of his character and his layered acting mirrors his personal anguish in life. He further applauded the actor for playing with silences so beautifully and added that those interstices spoke volumes.
Bhatt's praise for the Gunday actor has definitely made us more restless and we just cannot hold our horses. Hopefully, 2 States will charm us in the same way as it did Alia's dad.