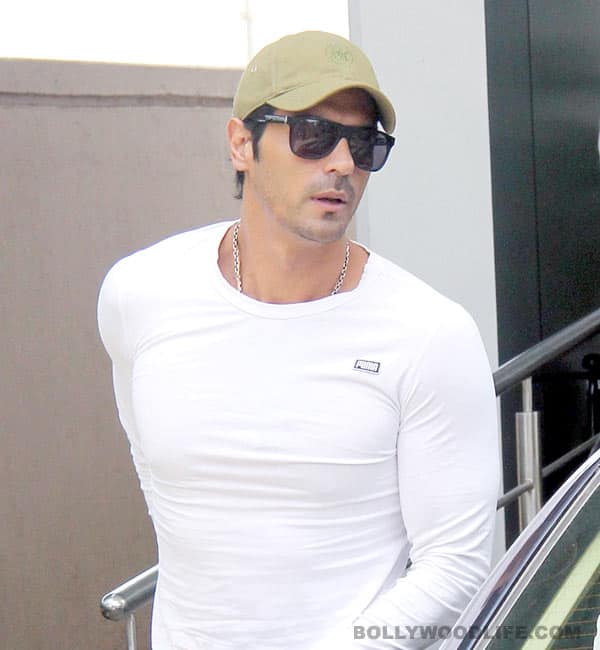 A political drama shot for 60 days in Bhopal; Satyagraha features some of the biggest stars of B-town
Arjun Rampal definitely figures in Prakash Jha's list of favourite actors. The actor seems to have moved from Shahrukh Khan to Prakash Jha camp and has been a part of most of Prakash Jha films – Rajneeti, Chakravyuh and now Satyagraha. For Arjun woring on Satyagraha was like going back home. The film has an ensemble cast – Amitabh Bachchan, Ajay Devgn, Kareena Kapoor and Manoj Bajpayee and Arjun believes this is Jha's biggest film till date, "It was fantastic. This is Prakash's most ambitious project. There is a wonderful star cast, all of whom I have worked with a lot. It was like going back home and having a good time. The film is quite intense; we spent a lot of time on and off set together. We were in Bhopal for 60 days". Jha had approached Arjun for this role while filming their last film Chakravyuh and guess what this role was specially written for the actor, "Prakash had not really got a character for me. He was working on Chakravyuh and he was scripting Satyagraha. He told me if he gave me a part, would I do it? I said yes. It became a full-fledged role and when I read the part, I really liked it" said the model-turned-actor.
The actor's however wasn't sure about his role in this film as he has already worked in a similar genre with the filmmaker in Rajneeti, "My fear was since I was going back with Prakash in a political thriller, will my character be similar to what I had played before. I wanted to stay clear from that. Prakash wanted to do something new and I was wondering how he will do that this time. The character is different from what I played in Raajneeti, he is young and volatile but in a different way. He is not a selfish man or come from a rich home. He is a guy who is from the grassroots. He is the muscle power of that campaign".
We certainly are looking forward to Arjun in this new avatar, and we hope that the actor manages to win our hearts with his acting histrionics and not just his good looks.