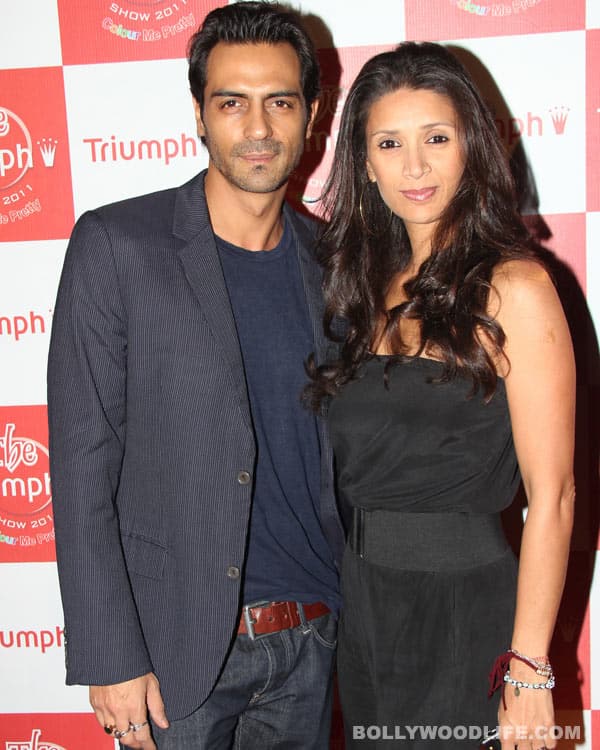 Arjun Rampal will be walking the red carpet with wife Mehr on the closing night of the Cannes Film Festival. The RA.One actor will represent Bollywood at the prestigious event
Arjun Rampal is all set to make red carpet debut at the Cannes Film Festival. Though he's not yet decided what he's going to wear on the special night, Arjun believes that his friend designer Rohit Bal will come up with an interesting ensemble. But more that preening for D-day, the 42-year-old actor needs his wife's presence. The hunk insists that only Mehr can make him look good amidst people there.
Arjun was shooting in Madhya Pradesh for Prakash Jha's forthcoming film Chakravyuh. And now he's taken a small break and arrived in Mumbai to plan his trip to France. Earlier Arjun was supposed to walk the red carpet on the opening night of the festival, but given his busy shooting schedule, the dates could not be worked out. And now the RA.One actor has reworked his calendar and will be walking the red carpet on May 27 with his wife Mehr.
"I will be there to create a sense of brotherhood, a creative brotherhood, where people from different lines of cinema, meet and interact. I am most excited about representing our film industry, more than anything else," said Rampal in an interview to a daily. Though Arjun's supermodel wife Mehr will make sure that her husband looks dishy and flawlessly stylish at the event, Arjun hopes that he doesn't make a faux pas.
Wethinks Arjun should not stress too much. The brawny guy can don anything and look stylish in any ensemble. He should just mingle with the elite crowd at the festival without uttering the name of his last film. After all, no faux pas could be as embarrassing as playing a cartoon like devil in the super-dud film that RA.One was. Right, Arjun?