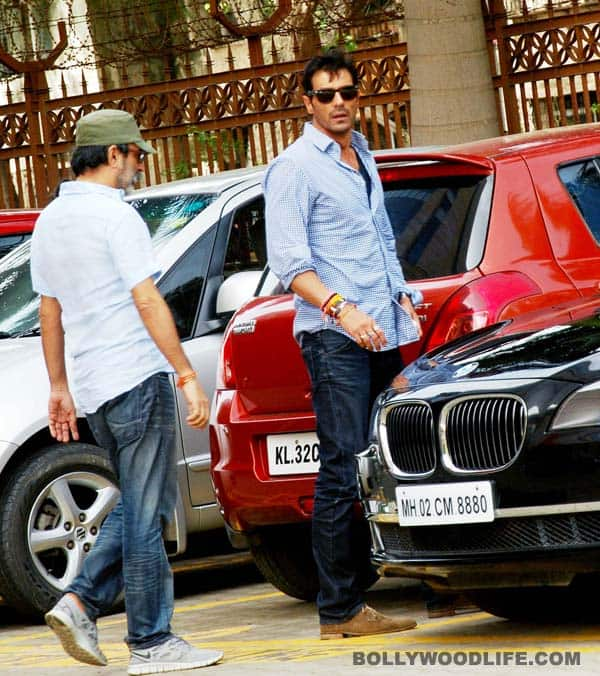 skip advertisement
The accomplished lensman is suffering from lung cancer
Renowned cinematographer Ashok Mehta has once again been hospitalised to Kokilaben Dhirubhai Hospital for his poor health. Earlier, in February this year, the lensman was admitted as he is ailing from lung cancer. But unlike last time, handsome hunk Arjun Rampal was among the first ones from Bollywood to check on the ailing Mehta.
The Heroine actor was accompanied by his wife Mehr Jessia to the hospital.
Not many know that Arjun considers Ashok his mentor and the missing father-figure in his life. The acclaimed cinematographer had discovered the dishy actor on the ramp and offered him his directorial debut project Moksh. The film failed, but Arjun and Ashok struck a lifelong bond. After years, when the model-turned-actor produced his  first film, I See You, Arjun got his old friend Ashok to head the cinematography department.
Watching the successful actor by his mentor's side makes us happy and proves that not all friendships are strictly businesslike in B-town.