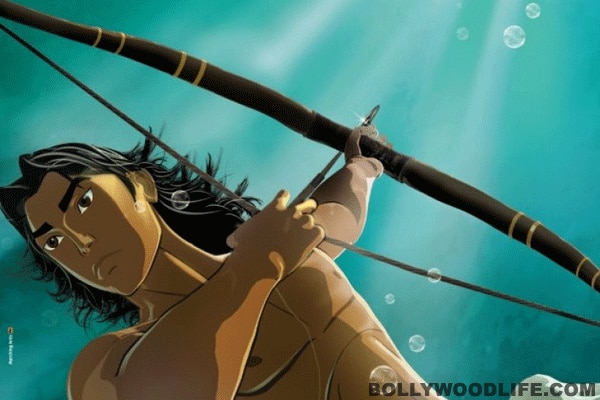 Watch the trailer of director Arnab Chaudhuri's debut film which is based on The Mahabharata
Bollywood doesn't have many animation films to boast of, and that is one of the reasons why we are excited about sharing the trailer of Arjun The Warrior Prince. Though the story of The Mahabharata is well-known, we were impressed when we watched the trailer of Arnab Chaudhury's animated version of the epic battle saga. Apparently the makers have focussed on the ace archer Arjun's journey from childhood till he defeats the Kauravas with his brothers' help. We heard that the novelty in this film is that the scenes' backdrop is depicted in 3D, while the characters are shown in 2D.
Arjun The Warrior Prince also happens to be the first outing of music composers Vishal and Shekhar in the animation genre. Talking about his debut film in a recent interview, director Arnab said, "Mine is not a children's movie, it's an action film. Filmmakers choose mythological stories because they give reference points. If you look at the early Disney movies – they were fairytales for exactly the same reason. The magic started to happen when filmmakers start to bring their perspective into films." From what we've seen so far, wethinks the makers have a done a good job and we are eagerly waiting to watch it on the big screen. What do you think about the trailer of Arjun The Warrior Prince?
[jwplayer mediaid="107947″]
ALSO READ: 'Bharat mata ki jai' from Dibakar Banerjee's 'Shanghai' causes stir