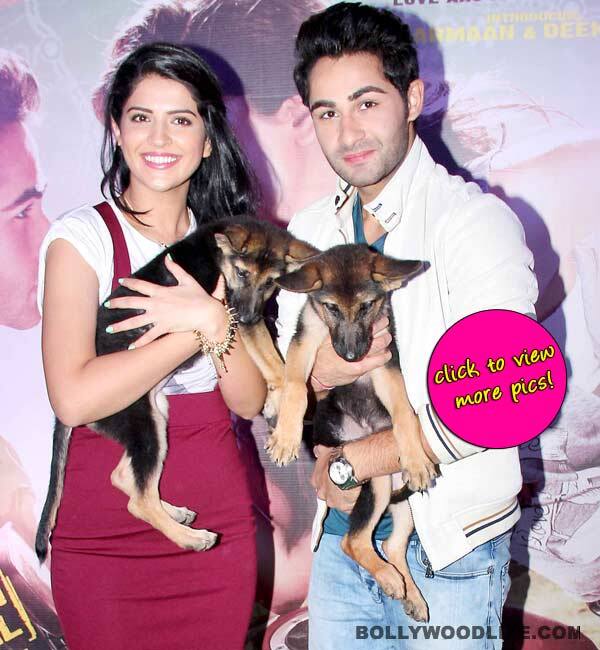 skip advertisement
Teaser-Armaan-Jain-Deeksha
The Lekar Hum Deewana Dil starlets having been on a promotional spree and they were recently spotted at an event supporting the cause of animal adoption.
Deeksha Seth's character in her debut film saves a puppy from getting mauled by dogs. That puppy goes on to be a part of Armaan Jain and Deeksha's life in the movie. The actors were seen upholding the cause of saving animals through adoption off screen as well.
The actors posed with cute and fuzzy playmates and echoed the slogan of adoption to save a life. The duo even performed on their film's song to entertain the audience.
Lekar Hum Deewana Dil is Armaan Jain's debut as well.