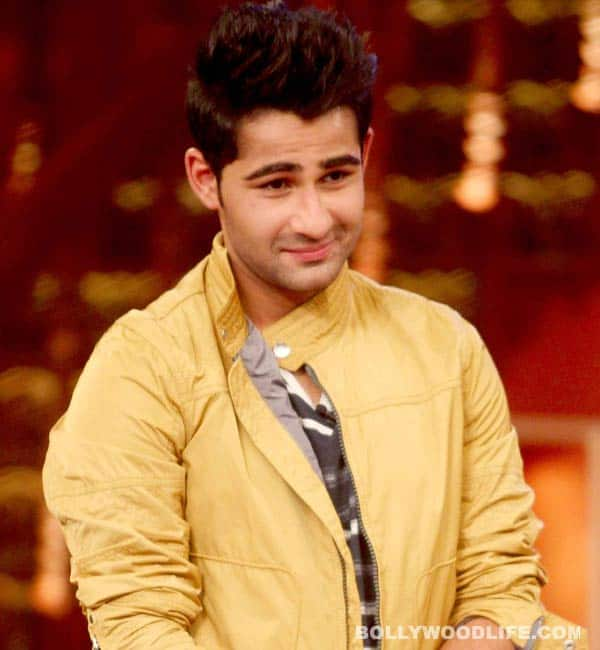 Actor Armaan Jain talks about a funny incident which he experienced on the sets of Lekar Hum Deewana Dil
Armaan on being an actor 
Debuting as an actor after having played the role of an assistant director for three films, Armaan is very hopeful of a good response to his acting skills as well. "It is always easier for a director to act because he knows exactly how it looks behind the camera. Banking on this attribute and the classes that director Arif Ali had put us into before the film, I hope that both of us have done justice to our roles," he said. He added that he would also like to give a lot of credit to the story as well. "The script was extremely relatable. Because the film is a run-away love story of two best friends, the audience might just feel for instances in the movie as if they are watching a reality show," said Armaan.
 Deeksha on Tollywood and Bollywood
Deeksha who has acted in seven Tollywood films is also making her debut in Bollywood with this movie and says that there is absolutely no difference in the two industries. She said, "More than the two industries, I think it is who you are working with which counts. Arif sir has pampered us a lot and so shooting became easier.
 Fun on the sets
Armaan: I was supposed to compete in a race with someone from the crew and I wanted to change into shorts from my jeans. I pulled down my jeans and waited for my shorts to arrive. Tushar, who is a crew member, decided that it would be funny if I had to just stand on the streets of Nashik in boxers and on his instructions my jeans did not arrive for almost 15-20 minutes.
Deeksha: One day when I was waiting for the scene to be set-up, a crow pooped on me. On the same day, Armaan's mom had also come on sets and she told me that it was a good omen. After I washed up and came out of my vanity van, once again a crow pooped on me and again I went in to get washed up. This happened to me four times on that particular day and 11 times during the entire shoot.
 Happy to be in Pune
Referring to Pune as his second home, Armaan was relieved to be away from Mumbai the day his film released. He said, "It is very nerve-wrecking for any newcomer on the first day when his or her movie releases as they don't quite know what the response would be like". Deeksha too, was nervous but hopes that their hard work pays off.
Armaan has been frequenting Pune as a kid almost every alternate weekend with his family. The peaceful atmosphere of Pune was very well appreciated he remembered. The fun-filled weekend getaways with cousins are some of the best memories of his childhood. Deeksha also has fond memories of Pune. Recollecting some of them she said, "I often used to hop on to a train or bus from Mumbai to visit my sister who studied in Pune". Koregoan Park was one of the first places she visited and remembers spending quality time with her sister here.