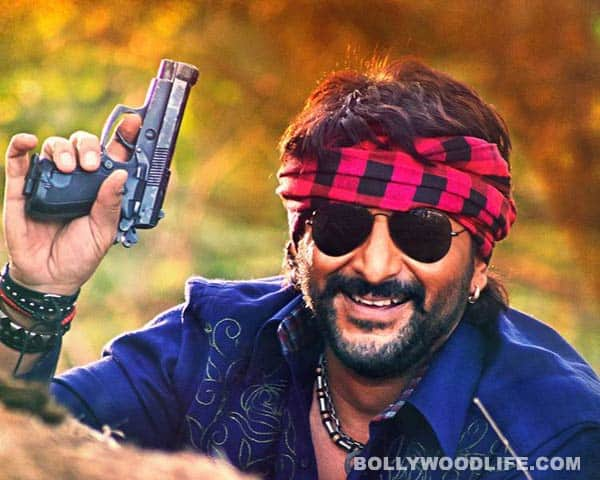 The funny man who will soon be seen in Dedh Ishqiya was in his usual jovial mood. We spoke to him about anything and everything, including Vidya Balan…
Arshad Warsi, who wooed the audience as Babban in Ishqiya is back in that avatar in the sequel of the film titled Dedh Ishqiya. This one also stars Naseeruddin Shah, Madhuri Dixit and Huma Qureshi. We caught up with the funny man to ask him about Dedh Ishqiya, the third installment of Munnabhai and more. Here is what he had to say…
Your character Babban is going to the next level in Dedh Ishqiya….
Babban is exactly the same and there is no difference. It's just that this time there are newer situations and there is a different place.
Vidya Balan won't be seen in Dedh Ishqiya….
Of course, I did miss her a lot. She is a very dear friend of mine. Having said that, I will also say that there was no role for Vidya in Dedh Ishqiya. Unfortunately, Vidya's story got over with Ishqiya. I wish it did not. Had it not, she definitely would have been in the sequel. I must say that Dedh Ishqiya is an entirely different episode.
Now that Begum Para (Madhuri Dixit) is in Khalujaan's life, how has that affected Babban and Khalujaan's friendship?
It has affected their friendship a bit. Babban is definitely thinking that Khalujaan has lost it completely. So yes, it has affected it, but when you see the film and as the story progressed, you will come to know more about their friendship.
How would you describe your chemistry with Naseeruddin Shah on the sets?
We are dear friends. The ice was broken in Ishqiya itself. He enjoyed my company and I enjoyed his. Recently I had gone to Goa with my family for a vacation and Naseer sa'ab was shooting there. So I called him up, which I would not normally do to anybody. I asked him to come over and we partied together in my hotel. We had a lot of fun. So this is the kind of friendship we share with each other.
What kind of box-office outcome do you predict for Dedh Ishqiya?
Looking at the quality of the film, I think it is going to be a huge success. I do feel that Dedh Ishqiya will do really well, because it really takes our cinema to another level. Everything in this film – from conversations to direction – is really good.
Your fans have been waiting to see you as Circuit again. What's the status of the third installment of Munnabhai?
Subhash (Kapoor) has an idea and I think he is working on the script right now. So it should take another year or a two. We are waiting for Sanju (Sanjay Dutt) to come out and as soon as he does, I think we will start working on it.
You have worked with a lot of people, but who is that one person who has left an impact on you?
All my co-actors have impacted me in some way or the other. But I have gotten really close with Naseer sir. I think some where our sensibilities have matched. I am also good with Sanju. Boman is someone I have known for the longest time. But I never really thought that I would get along really well with Naseer sa'ab. He comes across as this very serious guy and I am someone who doesn't care to be serious at all. So yeah, each and every of my co-actors has impacted me.
Before Dedh Ishqiya, you will be seen in another film called Mr Joe B Carvalho, which also has Soha Ali Khan and Javed Jaffery. Nervous or excited?
Both. It's a very cute film and people can go watch it with their families. So yeah, I hope even that does well and people like it.
What are the other projects are you working on currently?
I will be starting a film called The Legend of Michael Mishra in January. And after that there is Guddu Rengeela, which is being directed by Subhash. And then there is another film that is not yet titled, that will be a mix of satire and emotion.