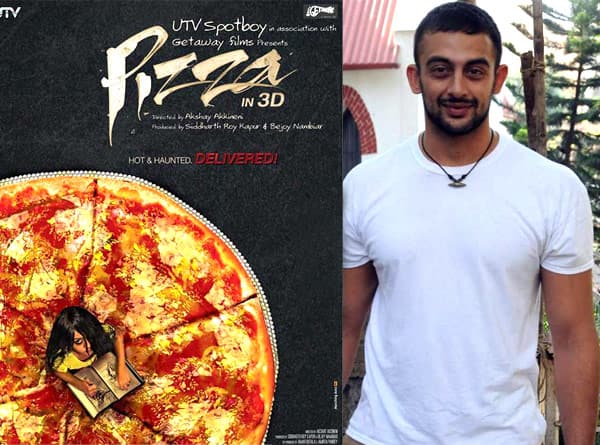 The horror flick has been shot with 3D cameras
Promising a hot and haunted Pizza, director Akshay Akkineni has shot the entire film with 3D cameras. Citing as an impeccable experience actor Arunoday Singh said that 3D really enhances the horror element of the film. He felt that some of the scenes look really cool as if things are coming at you.
Apart from Arunoday, other actors like Akshay Oberoi, Parvathy Omanakuttan and Dipannita Sharma also said that the experience of shooting with a 3D camera was fascinating and surreal. Though the cast and crew felt that it wasn't easy shooting with this technological piece as it was heavy. Moreover choosing a perfect angle to shoot was important to achieve the desired impact.
Surely the stars had fun shooting with the 3D cameras. It seemed like a different experience for them. So all you horror film lovers out there, Pizza 3D might just be the film of your choice. What say Bollywoodlifers?